Commercial Office Furniture Suppliers
Creating the perfect office environment is no easy feat. First, you need to consider the design and layout of the office. Next, comes the furniture. At Saracen Group, we genuinely believe that the furniture in your workspace can play a pivotal role in the overall office environment. It can lead to better use of space, a clearer brand image, and more productive employees. However, it can also cost time and money to find the right furniture for your workplace. This is where our expert furniture sourcing services come in.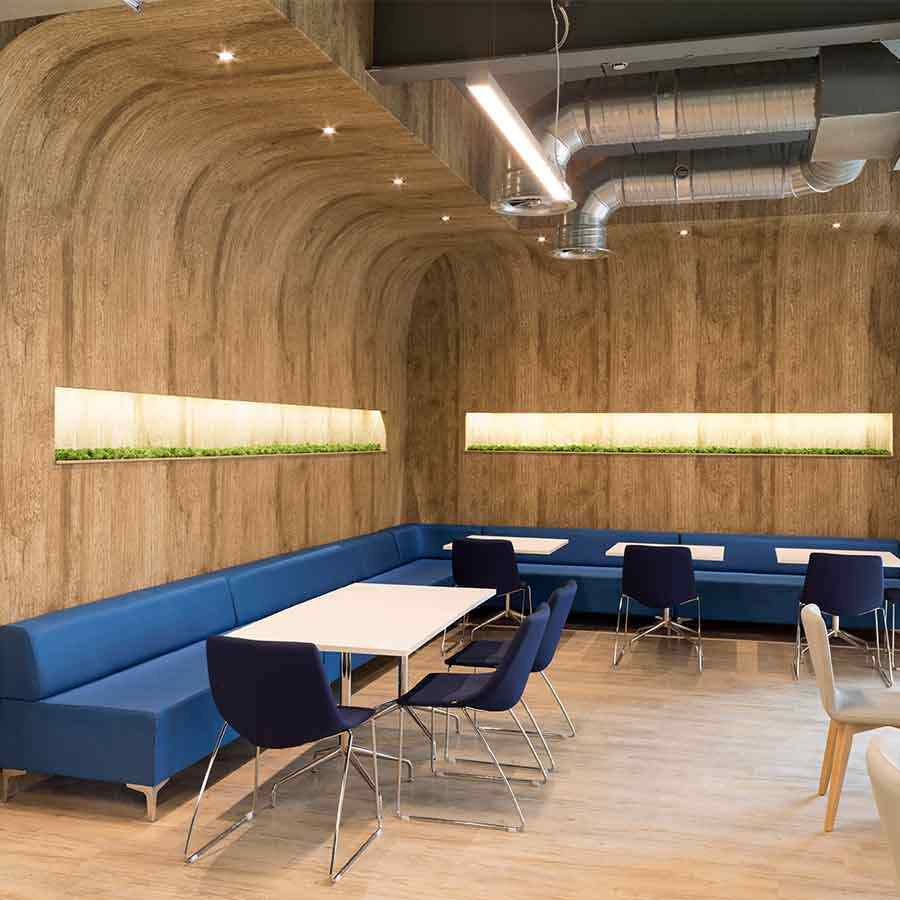 The importance of finding the right furniture for your workspace
When it comes to crafting the ideal office environment, the furniture you pick will make a big difference. Using a furniture sourcing service, like the one we provide at Saracen Group, has plenty of benefits. Here are just some of the reasons why finding the right furniture for your workspace is so important:
Complement your design and branding – When clients walk through the door, what are they greeted with? If it's grey desks and chairs, but your branding is bright pink and green, they're going to be shocked. The right furniture in your office can bring your brand to life.
Better use of space – There are plenty of ways to utilise your office space, with the clever use of furniture. Whether that's by creating compact workstations or creating multipurpose rooms, the right office furniture can help you work with the space you have.
Happier staff – It's no big secret that happier staff lead to better productivity. If you want to keep your employees happy, then create an office environment that they love going to every day.
How does furniture sourcing work
How would you usually go about sourcing furniture for your office? Perhaps you send a small team out to office furniture suppliers, costing time and money trying to find the right things. Maybe you order from a catalogue, only to find that the colours don't complement your branding or match with anything else in the office. Furniture sourcing is a smart way to save time and money, by trusting the experts to do it for you. Usually, you'd be assigned an expert who can talk through with you what you're looking for; how do you want your office environment to look, feel and function. It's then down to the professional to source the perfect furniture for the job.
The benefits of using Saracen Group for your furniture sourcing
We have over 25 years of experience in designing, supplying and fitting a whole range of commercial properties throughout the UK. At Saracen Group we know that furniture isn't just something that sits in your office to serve a purpose – it's a pivotal part of your office environment, branding, and staff productivity. By using our furniture sourcing services, you'll receive expert advice, experience, and knowledge. However, that's not the only benefit of using us for your furniture sourcing. Due to our relationships with commercial furniture suppliers, we can also ensure you receive the best quality office furniture at prices that work within your budget. On top of all this, we also have in-house workshop facilities that allow us to custom make furniture or adapt office furniture to suit your needs.
Whether you're looking to spruce up one room in the workplace or need furniture for your entire workplace, Saracen Group can help. Get in touch with our furniture sourcing specialists and start building the dream office environment.