Commercial Office Refurbishment Company
Professional design, fit out and office refurbishment services
As most of us spend large chunks of our life at work, workplace interior design really matters. An efficient, good-looking, well-designed working environment boosts employee morale, makes people feel more professional and supports a strong community. It can even impact people's, health and wellbeing.
There's more. A quality working environment has a positive effect on productivity and makes a great impression on visitors and clients. Last but not least, fully-conscious workplace design drives a purposeful culture, something that's always good for business. In fact, the right workplace can boost productivity by as much as 50%.
Improve your business potential, boost your bottom line
We're a leading British office refurbishment company. It's our job to improve your business' potential through highly effective, creative space planning. We have a rock solid track record of providing interior office design services and working environments that help to future-proof businesses of every kind.
Space planning to facilities management

Tailored solutions throughout the UK

Used to working to very tight deadlines

Beautiful designs that reflect your brand to perfection
What we do - From concept to completion
Contact Us
Would you like to talk through the potential, ask questions or explore the possibilities? We're more than happy to provide the answers, information and insight you need. Feel free to contact us for a no-strings informal discussion.
"We have developed a strong, long-standing relationship with Saracen over the years and trust this company to service all of our requirements attached to our property portfolio, which includes our office fit-outs and refurbishments."
Sharon Watt - Facilities Manager
"We're always mindful of the location of a building; Berkeley Square is one of London's most impressive addresses and so there's an automatic expectation that any works carried out on buildings in this area will be to the highest standard.
Jobs like this are won on the basis of the designs submitted, and the level of collaboration and interaction undertaken, during these early stages. As good design is now recognised as vital to the changing workplace, being identified and selected on the basis of our designs is a very good position for us to be in."
Michael Page, Director of Saracen Interiors
"Saracen took a considered approach to the brief to make sure all our needs were met while providing us with dynamic and fresh creative surroundings that should inspire the team and have a real impact on productivity while giving us the space needed to grow both the business and the team. This is an exciting time for the agency and the new location and workspace reflects and underpins our current status."
Owen Burek, joint owner of Grip Media
"The team at Saracen consistently enables us to maintain a working environment – which is always appreciated. We trust the team's suggestions and are confident that we are in safe hands and that goes a long way to taking the stress out of any individual project, freeing us up to concentrate on other work-on-hand"
Property manager for WYG, Paul Green
"The key to the company's success in the City lies with its sensitivity to the needs of its clients and its ability to carry out fast-track projects while maintaining a live working environment: Every effort is made to understand and protect the client's business which means that, as well as providing working environments that meet the client's requirements, we ensure that it's business as usual where possible.
In this instance, that has meant completing all work during the night and at the weekend in order not to interrupt the working day.
The site itself was challenging as there was only one point of access for all vans and materials but we're used to working in central London and the issues that go hand-in-hand with this location and we are adept at finding the right solution to enable us to work quickly and effectively to get the job done"
Joint Managing Director of Saracen Interiors, Michael Page
"Saracen has shown complete commitment and dedication to this project from the start.
We were highly impressed by the designs that were presented to us in the first instance.
Since then, the relationship has been firmly cemented by hard work and an ability to think quickly and problem solve by the team on the ground.
They've been incredibly professional and sensitive to the environment that they are working in and we are confident we chose the best partner to see this project through."
Daniel Berko, Head of Property, Aspect Property Group
"Despite the restrictions of the building, this is probably the best fit out of all our European offices.
We have built a strong relationship with Saracen in recent years as they always deliver outstanding results"
Owen Burek, joint owner of Grip Media
"Saracen took a considered approach to the brief to make sure all our needs were met while providing us with dynamic and fresh creative surroundings that should inspire the team and have a real impact on productivity while giving us the space needed to grow both the business and the team. This is an exciting time for the agency and the new location and workspace reflects and underpins our current status."
Sharon Watt, Global Enterprise Services, CH2M Hill
"We were delighted to appoint Saracen as we were confident that the turnaround times would be excellent and the service equally outstanding – and the team did not disappoint !
They were incredibly professional and reassuring; sensitive to both our needs as a working charitable institution and the design of the building itself.
We would happily work with them again."
Janet Russ, house manager for the English Speaking Union
"Saracen has demonstrated an efficient, 'can-do' approach to all work undertaken so far and we are delighted with the results.
The designs supplied by Saracen were the most creative that we received from our tender process, significantly improving our client facing area and allowing for a better use of space.
As a result, we have ensured that we have room to grow further within our existing office and now we have an office that has a positive impact on both the team and visitors."
Chris Smith, partner at Clearwater
"Saracen's project manager spent time really getting to know us in order to fully evaluate our requirement and to come up with suggestions that will make a difference, going forward, to the smooth running of the working day.
The ply walls throughout are a boon for our designers who are constantly coming up with ideas and creating but are always running out of space for post-its.
Even the entrance door to the meeting room is made of ply, giving it the appearance of a secret door and adding to the overall effect.
This office environment will help us to raise our game and is worthy of an up and coming, creative, London brand. We're looking forward to welcoming clients to the premises."
Bex Reichwald of Creature of London
"As a dynamic technology company, it is vital we remain focused on enabling our teams to collaborate and innovate and this refit recognises that need.
Saracen offered us the expertise to create the highest level of specification for our offices, harnessing the latest technology to build not only a stimulating and contemporary workplace for employees, but a centre of excellence for customers, prospects and partners to benefit from."
Nicola Mascard, operations director, Audatex
"Once the job was underway, the focus necessarily shifted to the minimisation of any disruption as the client was keen to adopt a 'business as usual' approach.
At Saracen, we will always make every effort to support such an approach, regardless of the scale of the job and its location, as part of our role is to understand and protect the client's business.
It's an ongoing process which lasts until all work is complete."
Saracen Design Team
"Saracen worked in challenging circumstances as there are certain logistics to consider when carrying out any alterations to a historic building of such prestige in this location.
The team designed according to what it had absorbed from us during the early stages to deliver outstanding results that best promote our brand while fulfilling the needs of our staff.
We look forward to working with them closely again in the future as a trusted partner."
Kathryn Partridge, Vice President of Brand and Corporate Communications at Tata Communications
"We are delighted to have established such a strong relationship with this client and are looking forward to continuing to play a part in the creation of an eye-catching corporate identity for Dimension Data across its commercial portfolio: "This partnership has been based very much on the strengths of the designs that Saracen can offer in what is a very competitive market place.
"Office design is now recognised as being fundamental to commercial performance and it is key to agree on a design that will support the brand, while promoting efficient working, and that is also practical and economical to roll out across other addresses, providing a uniformity of approach."
Director Project Consultancy - Alex Stewart
"We are really pleased to have completed this project in such a prominent business park in Manchester which further strengthens our position and growth in the North. We spent a lot time refining the design with the client and ultimately, the space not only fits the clients brief but reflects the clients brand and culture"
Project Director – Ian Chappell
"Repeat business is more valuable than any other sort of business as it speaks volumes about the quality of our work and the service that we provide."
Director of Saracen Interiors, Michael Page
"We've been involved in some stand out projects in Yorkshire since we first established a presence in the North and our reputation as experts with an enthusiasm for design has grown in recent times thanks to the team's hard work and its excellent record of smooth handover and delivery.
"It's been great for the team to engage with a company such as Enviva as they were happy to give us scope to explore a variety of ideas to make the space stand out and to deliver a flavour of the business and its brand"
Projects Director - Dave Browne
"We are delighted with our new office space; the work was only completed recently but the positive impact this has made on the working environment is already very noticeable. The team took care of every aspect of the project from start to finish with the utmost attention to detail and completed the project on time and within budget. The completed project reflects their hard work and dedication"
The Nutrition Society CEO, Mark Hollingsworth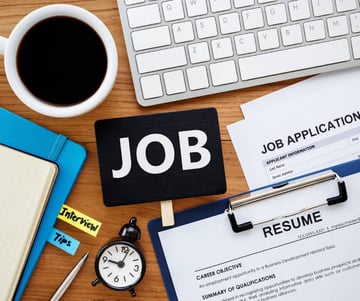 Saracen Group is a family-owned business, established nationwide as a Firm of Office Environment Consultants. Over the last 30 years the business has steadily grown and we are now looking to expand...