Small Office Design Services
Working within a small office space can present a whole host of challenges that you wouldn't get within a larger workplace. However, it can also be cost-effective for startups and small businesses, particularly in expensive cities like London. When it comes to small office design, it's important to think outside of the box in order to make the most out of the space available. Luckily, it also means that you can get more creative and discover innovative solutions for your smaller office space. At Saracen Group, we have a team of experienced small office works professionals who can create the perfect workspace for you – no matter the size!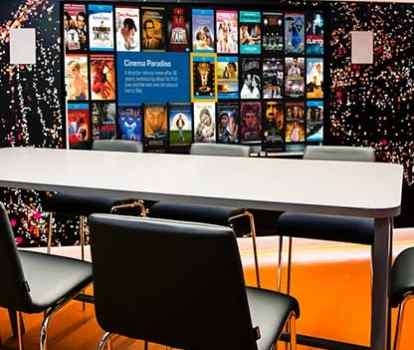 How designs for small office spaces differ from larger spaces
When it comes to small office designs, there are plenty of different things to think about that you perhaps wouldn't consider in a larger workspace. For example, what kind of furniture and layout will make the best use of the space? What can be used for storage without taking up valuable floor area? How can you make the room feel bigger than it is? Conducting small office works and design is very different, but it's not an impossible task – especially not with experts on your side. The team at Saracen Group are experienced in small office design for a range of different businesses within a variety of niches. Whether you want to create an intimate creative space or an office that feels larger than it is, we can help.
A range of small office works services
You don't need to be entirely refurbishing your small office for us to get involved. At Saracen Group, we offer a range of small office works services to suit your project type, budget, and ideas. These include:
Small office design services
Small office builds
Alterations to existing small office spaces
Furniture sourcing including bespoke furniture to fit within the space
General redecoration, upgrading or updating the existing space
Relocating staff, equipment, furniture, and/or workstations
Adding or modifying power and data points
So, whether you're a small business with some big ideas about how you want your small office design to look, or you just want to spruce the space up with our help, we can provide the perfect service for you.
Why use Saracen Group for small office designs
No project is too small for our expert team, and we love getting involved with startups and SMEs. We know how important it is to keep tabs on your deadline and budget, which is something we pride ourselves on. We can even complete small office works out of hours, including evenings and weekends. This means that there will be no disruption to your working day – and you can move into your new office right away. At Saracen Group, we want to ensure that your small office design is efficient, cost-effective, and completed to the highest of standards. Whatever you dream up for your small office space, our professional team can help make it a reality. We can also help with move management services if you're moving from one office space to another.
Whether this is your first office space, you need to update the one you're currently working in, or you're moving from one space to another, we can help. Get in touch to find out how Saracen Group can help with your small office design and works project.