Office Fit Out Manchester
If you are organising an office relocation or refurbishment within the Manchester area, Saracen Interiors is available to help design, plan and co-ordinate every aspect of the project. With a focus on evidence-based design that prioritises high-specification functionality with minimal disruption to day-to-day operations, our office designs aim to enhance productivity and optimise the available space.

As specialists in the planning and construction of custom-designed office interiors, we have built an extensive client list that covers the telecoms, financial and creative sectors, amongst others. From fit-outs at company headquarters to refurbishments of regional offices, our clients return to us again and again to deliver their interior design requirements.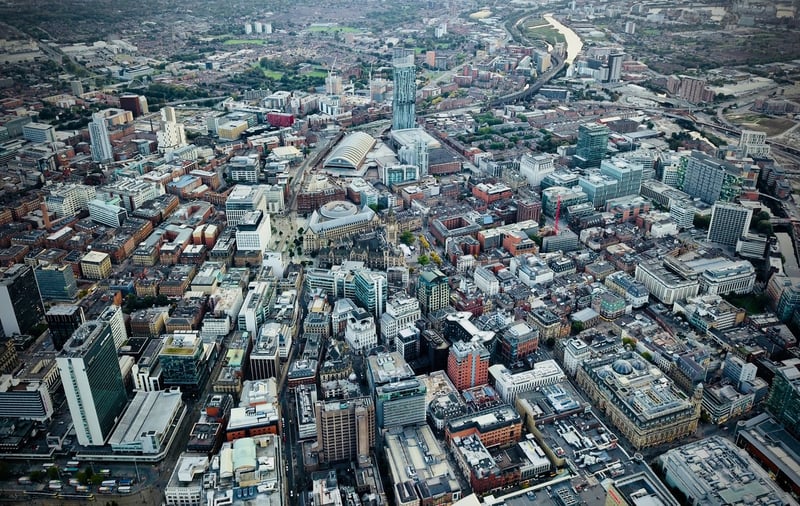 Complete Your Manchester Refurbishment Project With Saracen Interiors
Our team of design experts will research and plan a new office space that fosters an atmosphere of enhanced employee productivity. We achieve this through a focus on creating stylish, invigorating interiors with an emphasis on 'bringing the outside in'.

By designing greener, lighter spaces that appeal to the senses, we place the wellbeing of employees at the centre of any interior refurbishment project, as many research studies show that happier, healthier employees increase the overall productivity of a workplace.

Since the arrival of Covid-19, many companies are interested in upgrading their existing office space as circumstances beyond their control have necessitated that any planned office relocations be delayed. By re-designing reception areas, breakout areas and meeting rooms to create a stunning first impression for clients who visit your new office space, we help facilitate a positive workplace culture and ensure that employees are representing the company in a space they are proud of.

By planning and implementing our interior projects in stages, we ensure business operations can function as normal, with disruption kept to a minimum.
Let Saracen Interiors Manage The Fit-Out of Your Manchester Office
When you engage with us, you can be assured you are dealing with a team of specialists with a background in the construction industry. With expert knowledge of the latest office interior design innovations, building and environmental regulations, our team will help manage your office fit-out project from design and build through to post-occupancy support.

Whether you are looking to build a new flagship headquarters, or fit out a smaller regional office, our team will ensure your new design will reflect the culture and values you are seeking to project to clients and employees alike.

Contact Saracen Interiors to find out how we can assist with your next office design project.