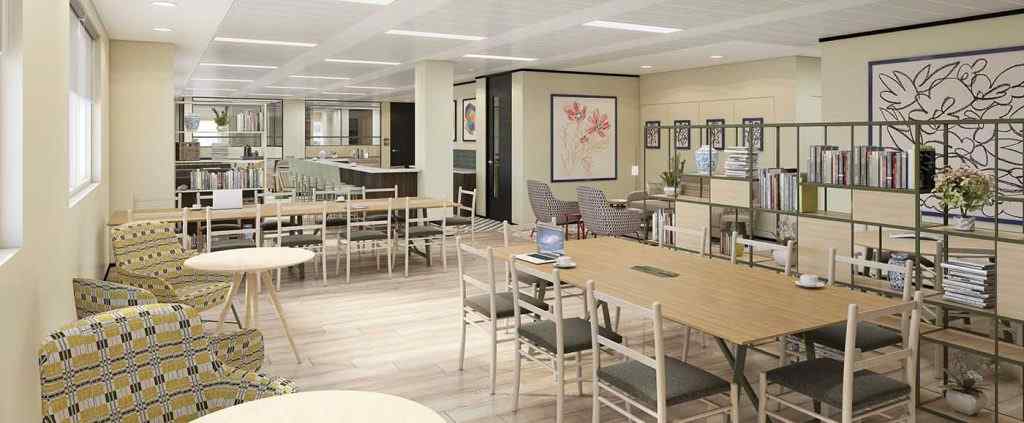 Saracen Interiors wins contract in Dundee waterfront regeneration zone
Fast-growing office fitout and design company Saracen Interiors has won the contract to transform part of a major office building into co-working space at the heart of Dundee's £1 billion waterfront regeneration project.
Dundee One is an 50,000 sq ft landmark building, where work is due to start on phase One the fit-out of 8,800 sq ft on the top floor this month (February) with completion expected in May, Saracen Interiors has been involved in space planning the project for the past six months.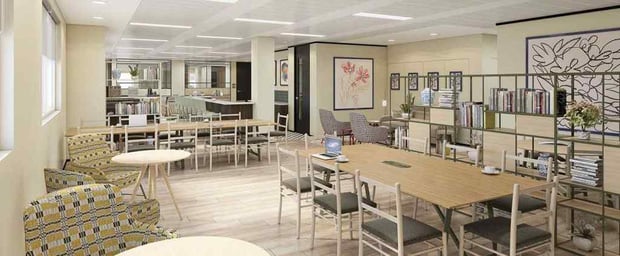 The interiors company, which saw a 30 per cent leap in sales in 2018, was approached to space plan the new co-working space for owners Jute Properties. Saracen worked closely with the Jute team and residential interior specialist Salvesen Graham to create high quality thoughtful, design-led co-working and private office space, coupled with stunning views over the River Tay.
Michael Page, Director at Saracen Interiors, said: "We are extremely proud to be involved in this huge and inspiring regeneration project for Dundee One, we have been heavily involved in the space planning and delivering the overall functionality of the space, and we were delighted to then be appointed to complete this exciting build."
The Grade A office building is a prominent feature on Dundee's waterfront, whose regeneration has included a new rail station and a V&A Museum, officially opened by the Duke and Duchess of Cambridge in January this year (2019).
The transformation of Dundee City Waterfront, which encompasses 240 hectares of development land stretching 8km alongside the River Tay, is a 30-year project that began in 2001. Its vision is to transform the City of Dundee into a world leading waterfront destination for visitors and businesses through the enhancement of its physical, economic and cultural assets.
Forward thinking Jute Properties completed the purchase of the building in February 2018 recognising Dundee's potential, with plans to create a mix of traditional leased offices and flexible serviced offices, redefining the workplace to create and environment suited to modern working lifestyles and agile business.
They are well on their way to achieving their targets with several new high-quality international tenants taking occupation and demand and pre-lets for their co-working space high.
Private fixed office spaces for concentrated bursts of work and a series of formal meeting rooms and phone booths sit alongside luxurious social spaces designed for engaging with both colleagues and clients.
Beautifully designed breakout areas and coffee bar, with views over the dramatic waters of the Tay, allow you to step away from your desk, and generate the great ideas which will drive your business forward. Combined, all this adds up to an agile work environment where businesses thrive, and employees can truly feel at home.
The owners announced they were responding to growing demand for co-working spaces and serviced offices. The co-working and flexible serviced office sector is the fastest growing commercial property sector worldwide and this will be a first Grade A serviced office for Dundee.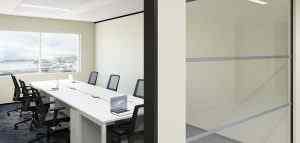 Saracen is working on similar projects in other UK cities, as office building owners and co-working companies move towards more flexible workspaces.
Demand for refits to respond to the growth in flexible working has been one of the reasons that the interiors company has grown rapidly in recent years. It is forecasting turnover in 2019 that will be close to double its sales volume last year.
It is working on projects across the UK from its head office in Aldershot, Hampshire, and its growing northern division managed from its Manchester office.
The company's northern division has seen rapid growth with projects in Leeds, Sunderland and other locations in the north of England as well as Scotland.