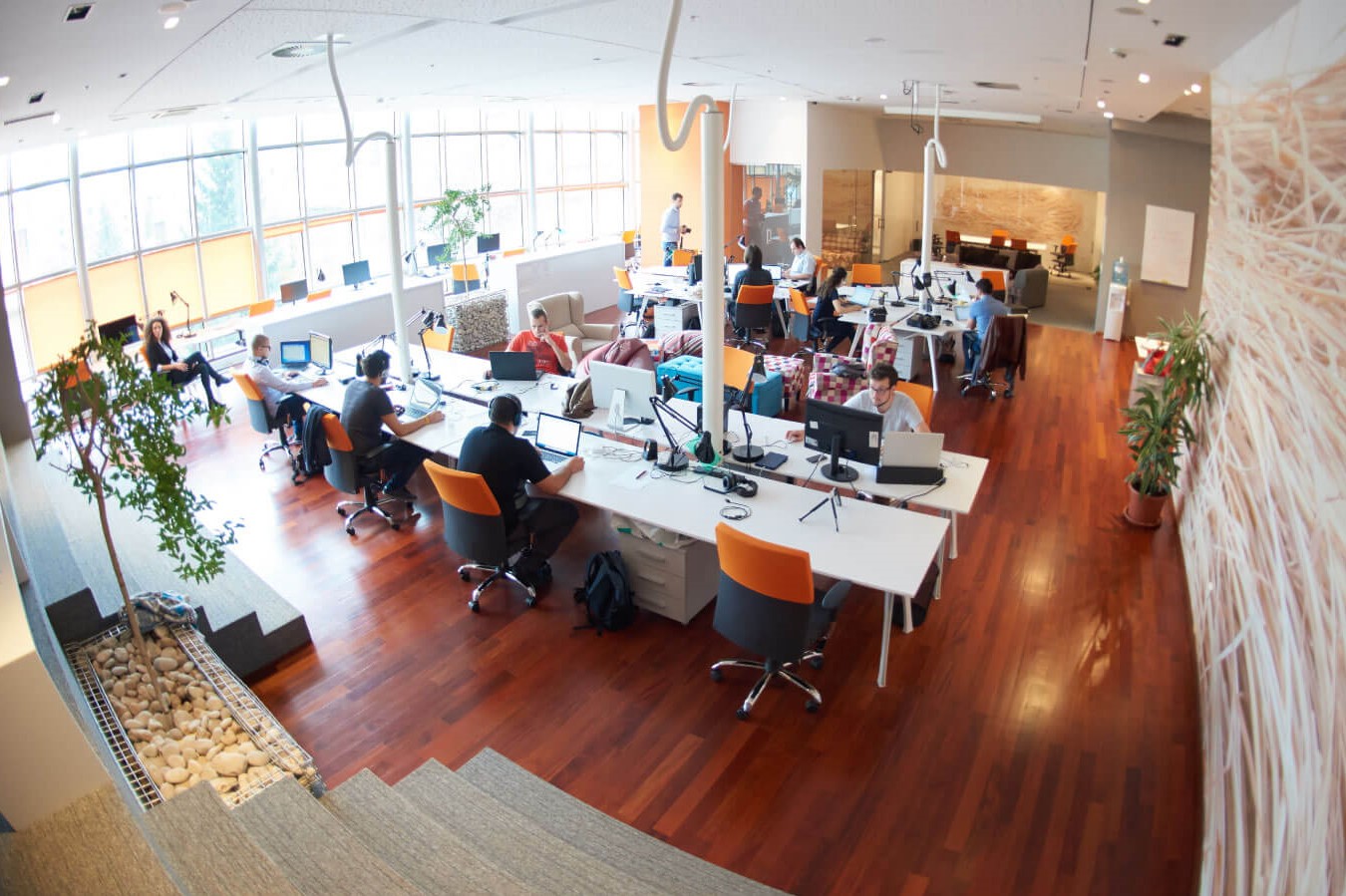 5 Ways to Attract & Retain Talent Through Your Office Design
With candidates having higher expectations of potential workplaces, it is becoming increasingly more difficult to attract talent in 2022. With big players like Google and Apple setting some pretty high standards, it can feel impossible to compete, but worry not! We have 5 ways to attract and retain talent that you too can implement in your office design so you can stand out amongst the crowd…
1. Branding
Your office space should tell a story. From the colour palette and logo to bespoke furniture, strong branding reinforces your company identity and leaves a lasting impression on visitors. Just like with your clients, consistent branding creates trust between you and potential new team-members, establishing a positive emotional connection. It also builds a sense of togetherness with your existing employees, acting as a symbol of belonging and camaraderie.
2. Wellbeing
It's not just the salary and job security anymore; people want to know that they will be looked after in the workplace. From the moment a candidate steps through the door, they will be able to sense the culture in the office. Whether it's an abundance of greenery or meditation pods and quiet spaces, your prioritising of wellbeing should be reflected in your office design, benefiting your existing employees too with increased job satisfaction and productivity.
3. The Smart Office
Attracting young, creative talent is all about appealing to their lifestyle. Generation Z are perpetually connected, so state-of-the-art technology is a sure-fire way to attract this demographic whilst also improving the efficiency of your existing office.
| | |
| --- | --- |
| | Meeting pods optimised for Zoom connectivity or brainstorming areas kitted out with the latest technology, facilitating physical and virtual collaboration. |
4. Flexibility
The way we work is changing, and especially for those entering the working world, people value flexibility more than ever. Having a variation of spaces supporting different work styles promotes healthy communication, showing applicants they will have the freedom to work however best suits them. This can be easily achieved with modular furniture and partitions that enable the same space to be used in different ways according to employees' personal preferences.
5. Online Presence
With a majority of applicants finding job opportunities online, the first impression of your company comes way before they even step foot in the office. Give potential candidates a sneak peak of what you have to offer by using great quality photos of your stunning new office space on your job posting and across your socials.
Is your office new-talent ready? Does your office impress both existing and prospective team? If not, and you think you could be due an office update, contact us today and let's get your project off the ground!
Head Office: Saracen Group Ltd, Unit H, Manawey Business Park,
Telephone: +44 (0)870 743 0920
Fax: +44 (0)870 743 0922
Email: contractsteam@saracengroupltd.com
Website: www.saraceninteriors.com
A company registered in England. Registration No:12003145