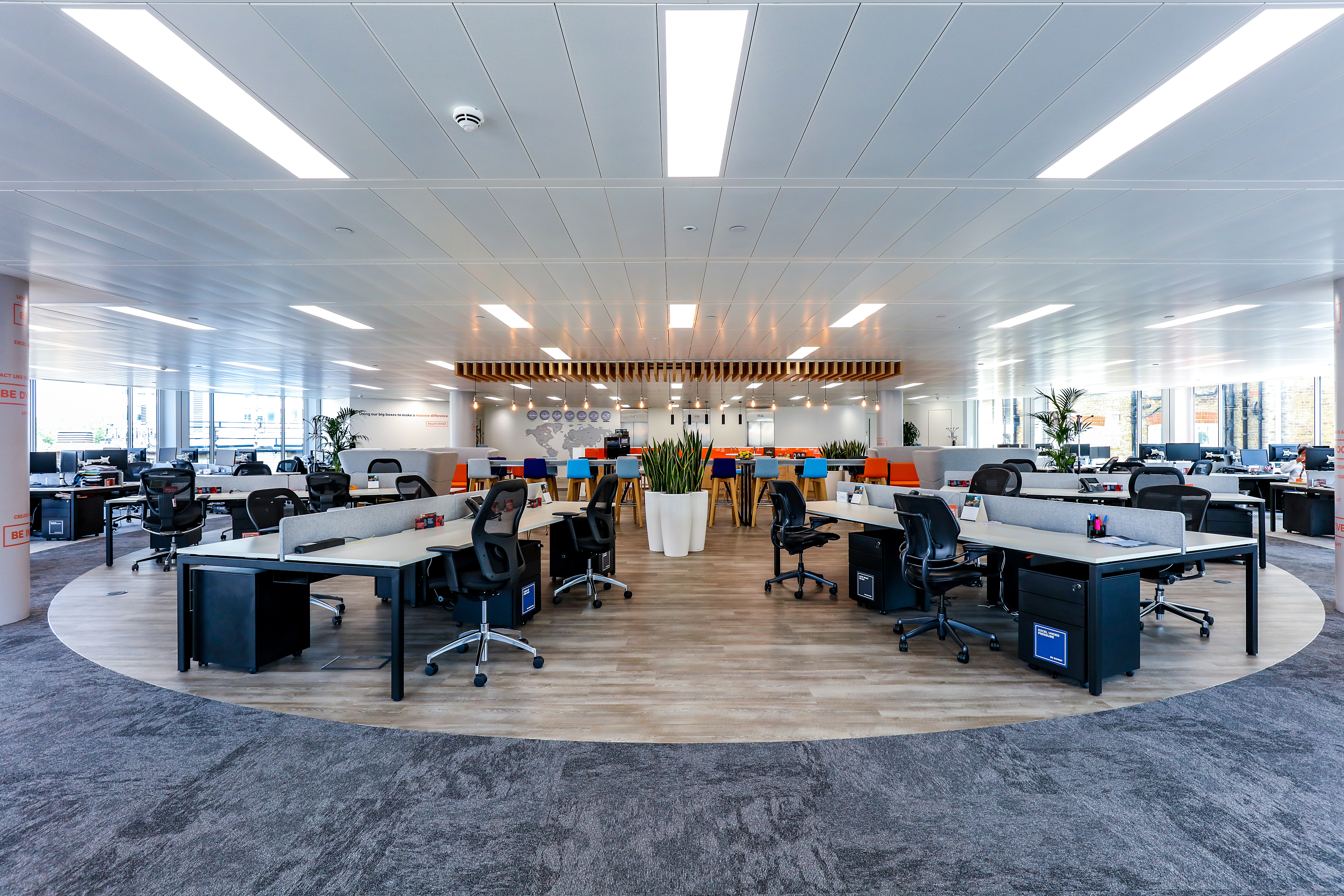 The Saracen Experience: Our Customer-Focused Approach
We understand; the thought of office refurbishment can be overwhelming. How much will this disrupt business? How can we keep in-budget? Will someone be able to design something that perfectly captures our brand image?
It's important to choose an experienced fit-out company that you can trust and understands your needs - keep reading to find out about Saracen's customer-focused approach to exceptional office design…
Up Close and Personal
Since building and maintaining relationships with our customers is at the forefront of our company values, it's no wonder that the majority of our business comes from repeat clients. It all begins with our specialised customer service, working closely with you to establish your office requirements and creating an entirely personalised workplace design.
Take our long-term clients Aggreko, who approached us for a full refurbishment of their offices in London. Through a series of workplace studies, we were able to advise on how to utilise their space, providing them with a stunning workspace purpose-built for collaborative work. When looking to refurbish their site in Scotland, we were chosen to provide the same level of evidence-based office design, with confidence that we would deliver outstanding results.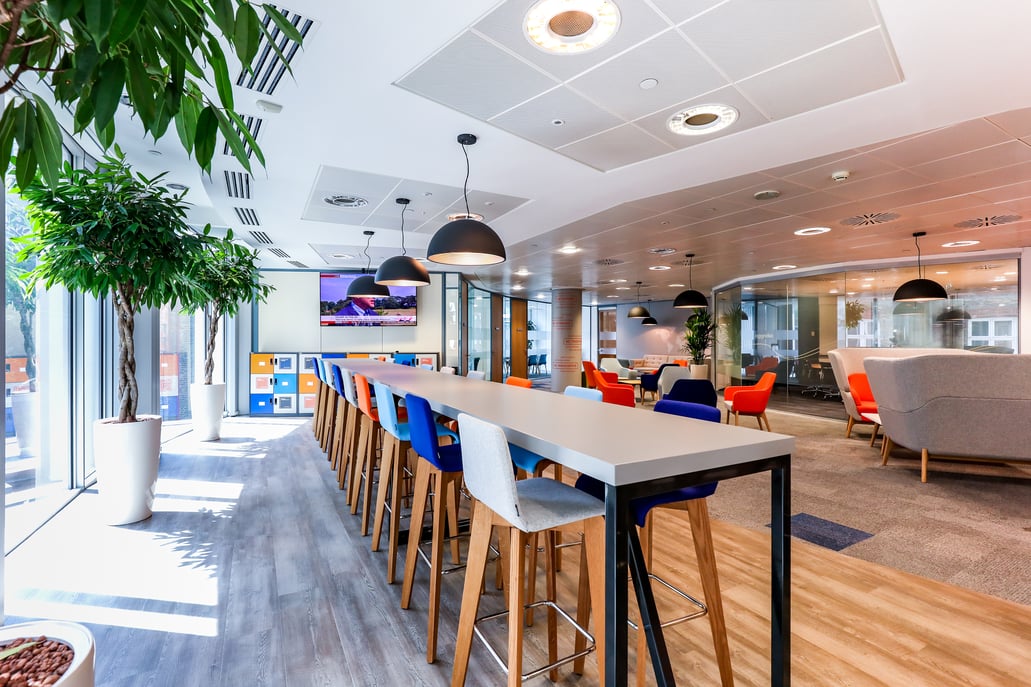 Time is of the Essence
The meticulous planning by our project managers means that no matter the scale of your project, we can provide a hassle-free refurbishment, just like our recent work with the English Speaking Union building in London. Working on a heritage site would usually require a considerable amount of time, however this was not a luxury that our client had. The project was fast-tracked, completed in 5 weeks, and with employees working elsewhere in the building, construction was undertaken during working hours with extra consideration of noise-awareness.
Money, Money, Money
When considering office refurbishment, costs can be a huge concern, enough for some companies to forgo their office updates all together. We take pride in being able to meet expectations without breaking the bank, delivering the best value for money without skimping on those stunning details that will really make your space stand out.
Additionally, our finance fit-out plans allow you to manage your costs with an affordable and flexible payment plan to suit any financial situation – no matter the circumstances, you can enjoy a shiny, new office space without the added pressure of a tight budget!
The key to our success is accommodation and attention to detail, so whether it's encompassing your iconic brand identity, fitting us into your increasingly busy schedule or a tightening budget, we can provide a specialised service with a smile! Interested in what we can do for you? Get in contact below!
Head Office: Saracen Group Ltd, Unit H, Manawey Business Park,
Telephone: +44 (0)870 743 0920
Fax: +44 (0)870 743 0922
Email: contractsteam@saracengroupltd.com
Website: www.saraceninteriors.com
A company registered in England. Registration No:12003145