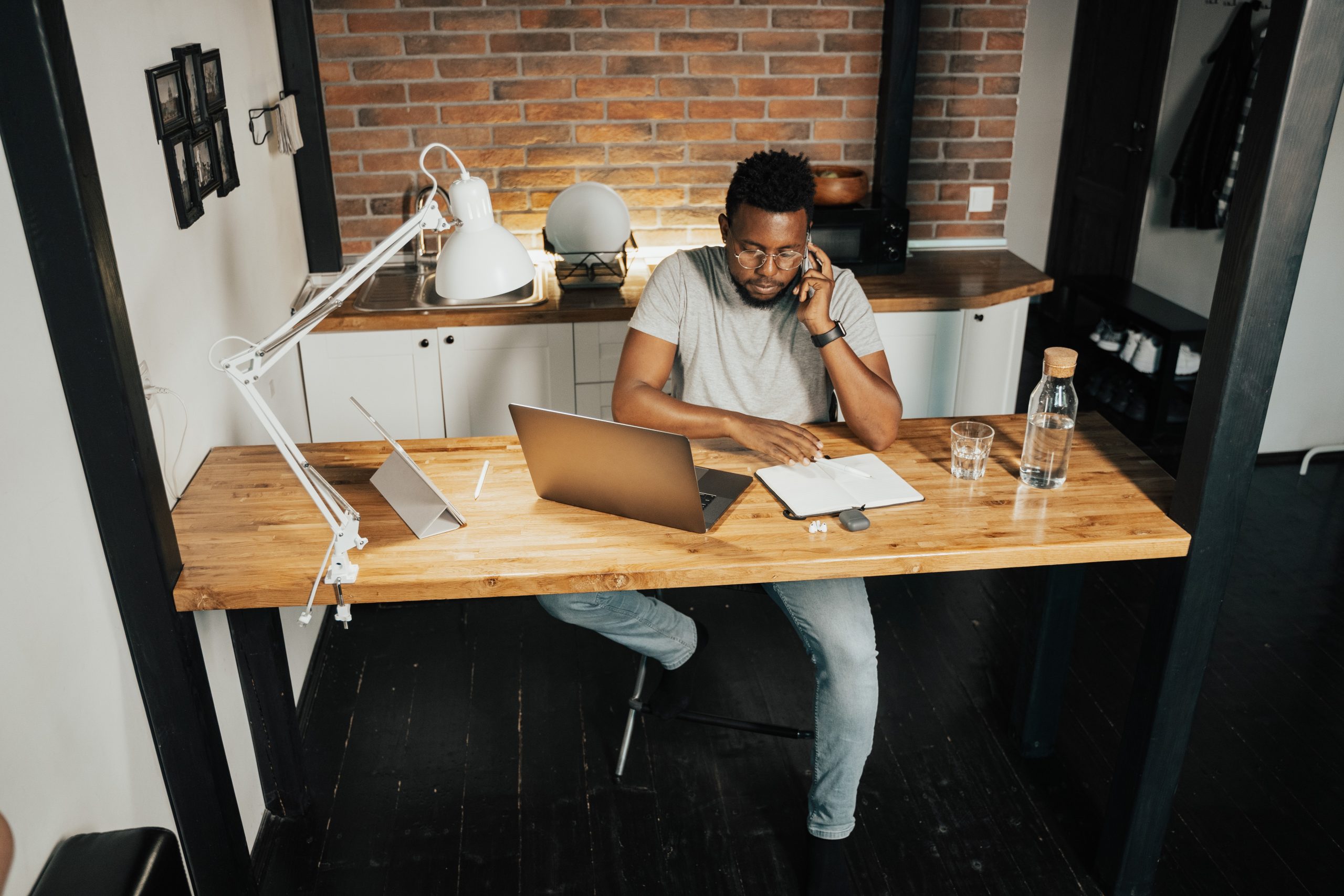 Are Hybrid Workers Really Happier?
In a post-Covid world, a blended model of working from home and the office has proven to be more effective in all spheres, promoting productivity and employee well-being.
These dynamic workers have ultimately redefined the relationship between work-life balance, productivity, work relationships, and office design in the last year. The flexible model of working from remote places and in the office depending on the needs of the company, has naturally created an equilibrium of the work-life balance phenomenon.
With overwhelming statistics supporting this idea from lower quit rates, reduced working hours and employee turnover to substantial increases in employee satisfaction and productivity, hybrid workers seem to be living the best of both worlds. With this hybrid approach gaining traction, it is important for companies to recognise their new role and influence to further advance the hybrid workers dynamic.
| | |
| --- | --- |
| | The purpose of office spaces has drastically shifted and evolved from being primarily about productivity into a more social and collaborative hub. |
---
As work dynamics progress, office design and layout have become crucial aspects to consider for nurturing the hybrid sphere in a vast array of industries.
Saracen believes that office design can launch businesses and further improve the hybrid workers overall statistics as it creates an optimal environment that prioritises cleanliness, safety, flexibility, creativity, heightened engagement and adaptability.
While it may seem like a subtle change, the benefits are far from subtle. Adjusting the office design to allow for hybrid workers to thrive in a social and collaborative space when in the office, will ultimately establish a firm foundation for productivity and effectiveness of the office to become undeniably visible.
With office design providing cohesive and ideal spaces for collaborations and social interactions alongside the pre-established advantages of employees working from home, businesses too can benefit from living the best of both worlds.
Head Office: Saracen Group Ltd, Unit H, Manawey Business Park,
Telephone: +44 (0)870 743 0920
Fax: +44 (0)870 743 0922
Email: contractsteam@saracengroupltd.com
Website: www.saraceninteriors.com
A company registered in England. Registration No:12003145