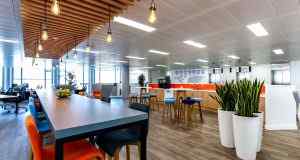 Commercial Office Refurbishment - Top Tips and Advice
Redesigning and refurbishing a commercial office space is an exciting opportunity for growing businesses to move with the times and offer game-changing working conditions for staff, enhancing productivity and bottom lines in the process.
Whether you're simply looking to make a better use of your floor space to avoid an unnecessary office move, or you are wanting to accommodate more staff and realign your business' brand, the following tips will help add focus and structure to your commercial office refurbishment.
Natural light is integral to any productive office revamp
Natural light is vital to the efficiency and appeal of any commercial workspace. It is a rare commodity for some office spaces, so if you do have a string of floor-to-ceiling windows, make the most of them – they have been scientifically linked to improved brain activity and employee happiness, resulting in higher output.
Focus on maximising the natural light you do have rather than incorporating more artificial lighting. Don't be afraid to utilise lots of reflective and mirrored surfaces in your office revamp to encourage natural light to reflect throughout the room.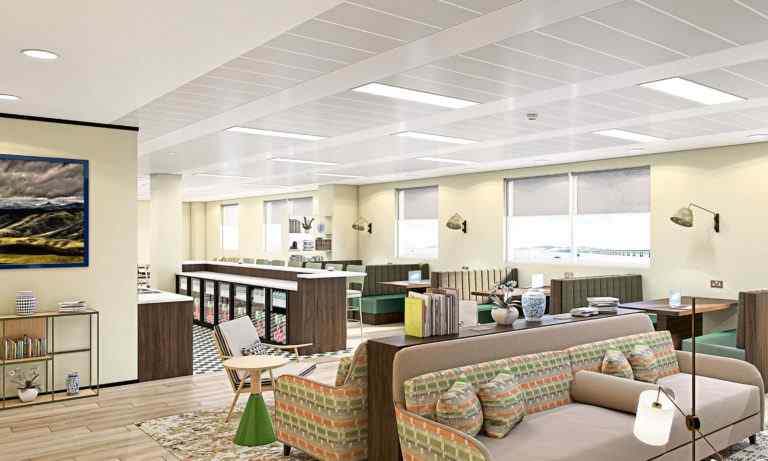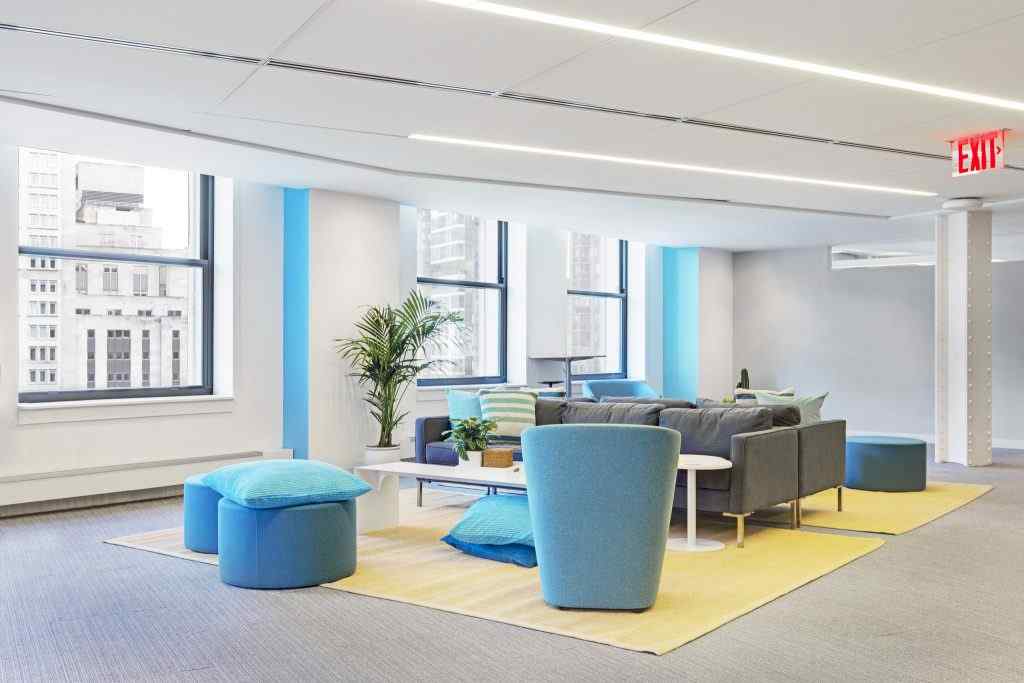 Cost-efficient office refurbishments are ones that are futureproof
A commercial office refurbishment is not something many businesses take lightly. It is a sizeable interruption to the day-to-day operation of a company. Therefore, to truly make the most of your refurbishment, you need to plan your revamp beyond today's workplace demands and look to the future.
Any commercial office refit plan should carefully build in flexibility, allowing you to expand in line with business growth, whilst adapting to the changing face of workplace culture and the advancements of everyday technology. Consider implementing modular furniture and systems that can be added to or altered and try to be conscious of utilising sustainable materials to reduce your office's impact on the wider environment.
Carefully consider office colour schemes
The use of colour can make a hugely influential statement in a workplace environment. You might see this refurbishment as an opportunity to incorporate your new branding colours. Alternatively, you might wish to think a little more scientifically about the colours you use in and around busy banks of office desks.
We recently published a blog post on the psychology of colour and how it influences the mood of employees in the workplace. Whether you are considering black, white, green, blue or red, our article outlines what each colour 'says' from a psychological perspective.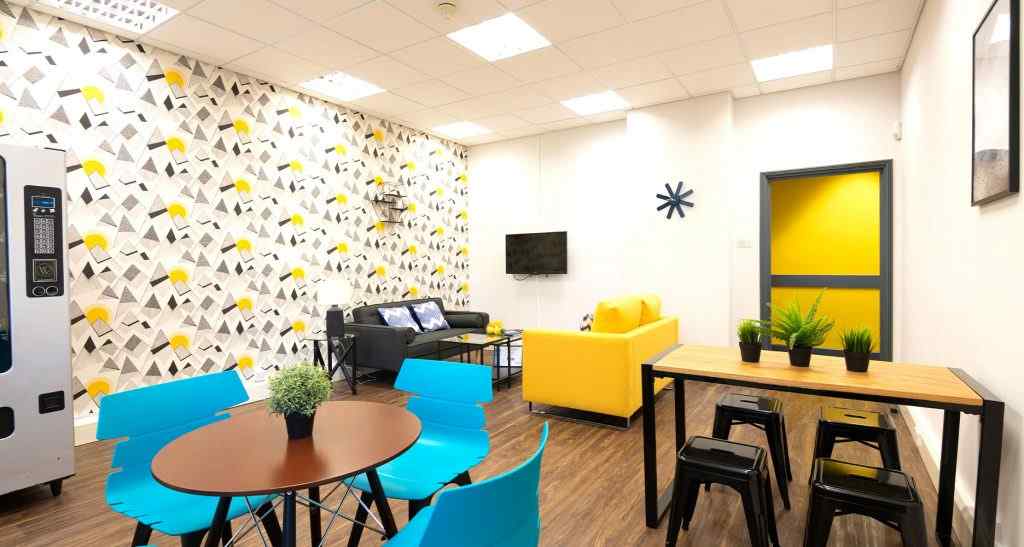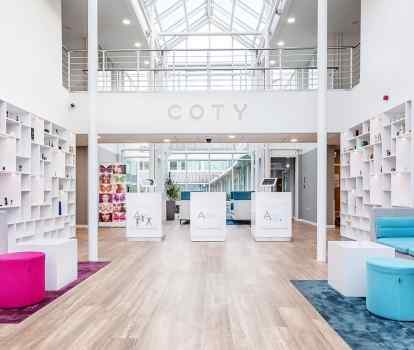 The importance of informal break-out space
A hugely effective way of giving your employees time away from their desk to interact and collaborate with colleagues is to create informal break-out areas. These are not only conducive to the wellbeing of your staff, they will also allow teams to discuss and overcome problems together, resulting in increased productivity for your business.
These break-out spaces may also be useful in kitchen areas, allowing staff to socialise during lunch breaks to foster and maintain team morale.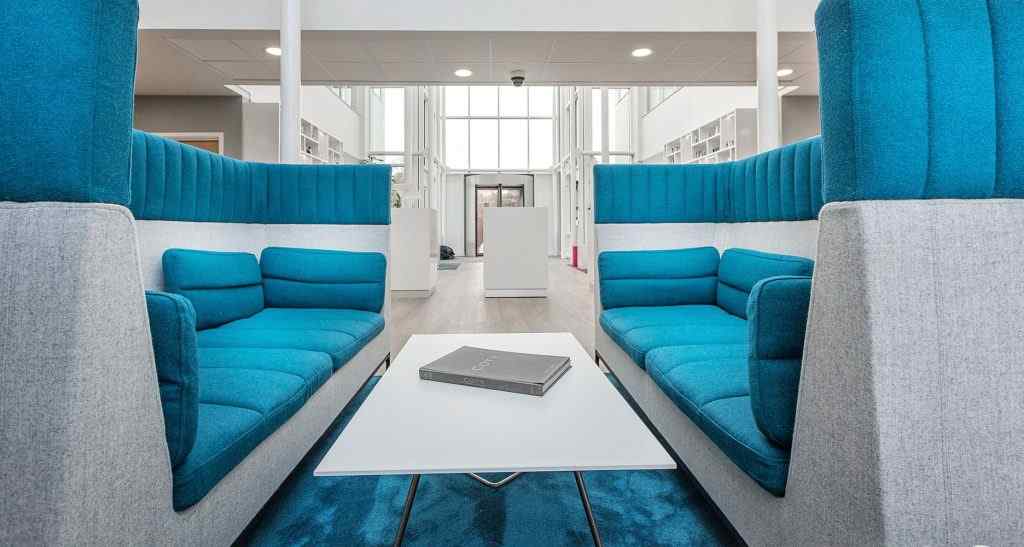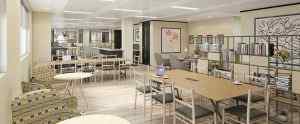 Use your refurbishment as a chance to reinforce your company brand
If this office redesign is the first time your company has revamped its workspace in several years, you might wish to take this opportunity to reinforce your current branding and messaging throughout. After all, first impressions make a big difference to employees and clients alike.
In today's ultra-competitive hiring environment, engaging, contemporary office spaces with on-brand interiors can be the difference between enticing the best talent to your firm and losing it to competitors.
Of course, you may need an office refurbishment partner that can help you to see the potential in your business space through effective and creative space planning. At Saracen Interiors, we have a proven track record of providing interior office design services that create productive working environments and boost the bottom line of growing businesses across the UK.
If you require experienced, forward-thinking consultancy on your workspace refurbishment from concept to completion, let our experts future-proof your working environment today. Contact us today for a discussion on your impending project.