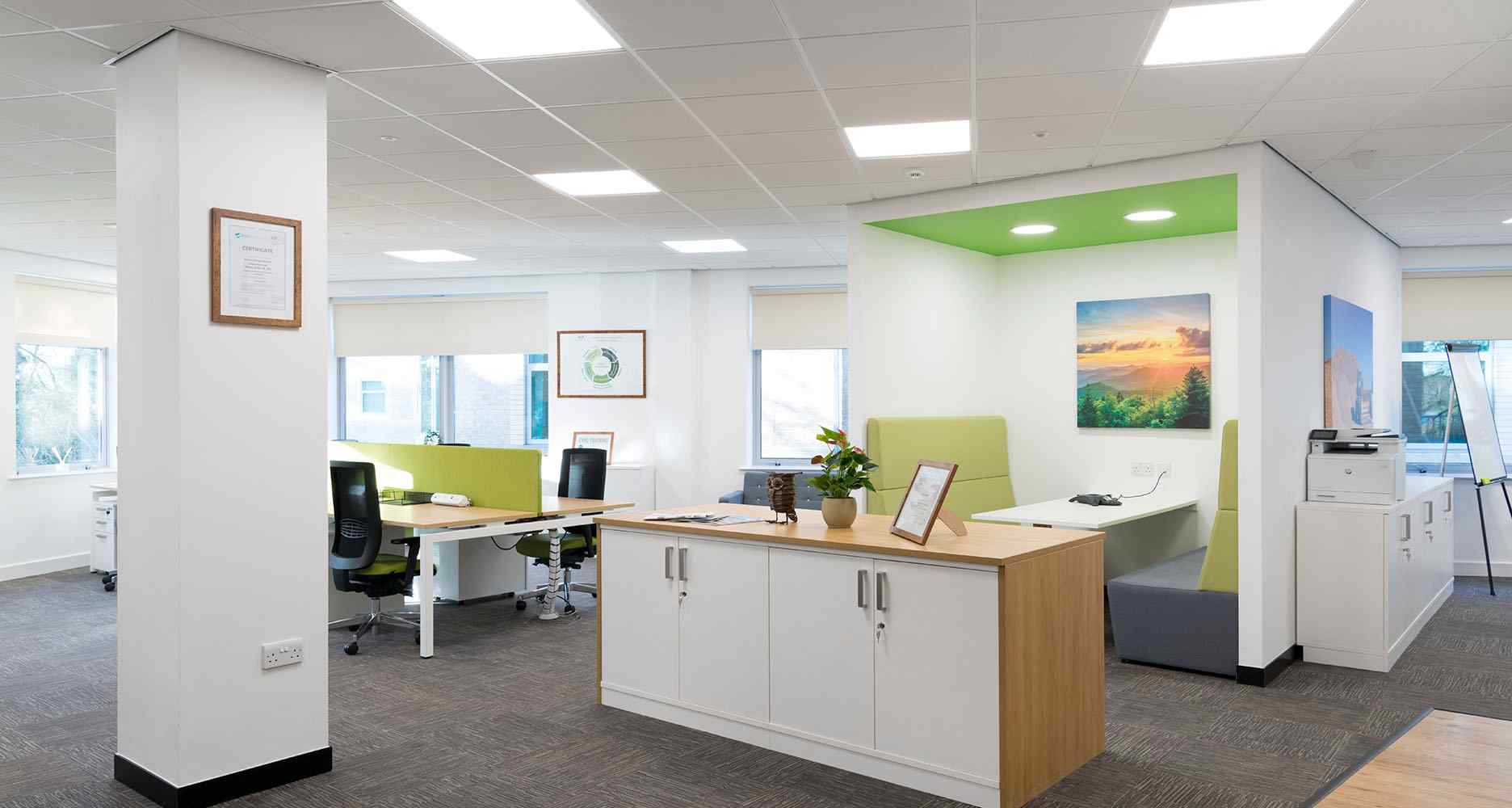 How To Manage A Small Office Fit Out
If you are a small or medium-sized enterprise (SME) undergoing a complete overhaul of your workplace environment, the idea of fitting out your new small office is exciting and daunting in equal measure. The last thing you want is to cause any upheaval or stress for your employees, resulting in reduced output and poor customer service.
Nevertheless, a complete refit of your small office space will also mark a new chapter in the history of your business, giving you a chance to really stamp your brand's personality on the workplace.
If you are looking for a smarter way to plan and manage your small office fit out, the following pointers will help ensure a successful refit that maintains – and hopefully enhances – productivity, whilst breathing new life into your business premises.
Specify the goals of your office refit from the outset
From day one, it's important to be clear the reasons why your small office requires reconfiguration and updating. You might require more break-out space to allow staff to collaborate more effectively on projects, or additional meeting rooms due to your increasing requirements to host prospects and clients on-site.
Alternatively, your company might have recently undergone a marketing rebrand. The office may require updating to suit the new brand identity of your business to maintain consistency for employees and customers alike. If you want to involve your staff in this process, you could always create an anonymous survey for them to fill in, allowing them to state the way in which the office could be altered to improve their everyday working conditions. Some staff members might not take it seriously but, more often than not, this kind of survey will help to pinpoint the key issues that can be addressed during an office fit out.
Develop a communications strategy that keeps employees in the loop
Generally, employees are inherently resistant to change. They like consistency with their day-to-day work, with organisational changes sometimes bringing about unwanted alterations to the way they work. That's why any SME looking to undertake a small office fit out should prepare a communications strategy first and foremost to negate any potential insecurities among staff, making them feel part of the project.
There is nothing worse than office rumours spreading among your workforce. It's important to tell everyone what's going on at the same time, be it in an email update or a company-wide meeting. If you decide to go down the email route, regular updates on the progress of the office refurb should be factored into the project to keep staff engaged. It is also recommended to keep your company's internal marketing department fully informed of the fit out project, allowing them to have their say on ensuring the core brand values are fully incorporated into the office redesign, whether it's brand colours, logos or specific fonts required for signs and wall murals.
Ascertain a fixed budget for the refit
At the earliest possible opportunity, your business' leadership team must set a financial ceiling on the cost of your small office fit out. This will not only help to manage expectations, it can give your appointed design and fit-out partner a steer on the quality of materials that can be used. Most small office fit out projects will be priced up based on a cost per square foot. Mid-to-high specification refurbs can cost anything from £25 per square foot up to more than £50 per square foot.
Choose a fit-out partner to work in close alignment with for your project
It's important not to manage this entire process on your own as a business. Specify fit-out partners that can consult on the design elements of your office redesign and even project manage the fit-out process. This allows you to keep on doing what you do best – running your growing business.
At Saracen Interiors, we're regularly procured as an office design partner, consulting on the design and fit out of office interiors that create office environments your employees and clients crave.
We take the time to get under the skin of your business first, understanding its needs and potential to grow, both today and in the future. Our experts utilise concepts such as spatial analysis, time use studies and spatial efficiency reviews to help underpin smarter small office redesigns that help your staff to thrive in brighter, more productive environments.
A growing small business' ability to adapt to change is key to their long-term success. Having a fit-out and office redesign partner that you can trust takes the uncertainty out of the process. Contact us today to see how we can help you with your small office fit out or relocation.