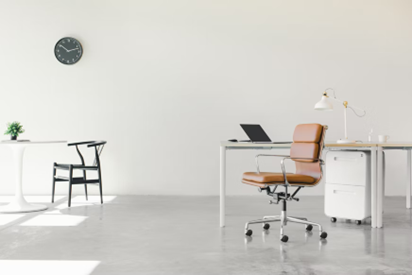 What Are The Key Things To Keep In Mind With Office Refurbishment?
An office refurbishment can be an essential step in bringing your workspace into the modern age, and making it somewhere that workers actually want to spend time in. Creating a collaborative, up to date space isn't easy, and we have gathered some of the key things that you want to keep in mind before you begin your office refurbishment. The benefits, however, of creating a modern, stimulating office environment are amazing.

Budget
Before you begin your office refurbishment, the most essential consideration you must make is how much you can afford to spend. Your budget will dictate the scale of your plans more than anything else, so researching the price range of what you need and comparing it to a clear and well thought out budget is vital. The price of office refurbishments can vary wildly, so have a solid idea of your financial position from the outset. This way you won't end up overspending, or have to cut corners in order to slash costs. If you'd like advice on affordable office refurbishments for you, our team are more than happy to help.
Suitability
Your business and branding are central to any refurbishment plans you may have. Your refurbishment should clearly reflect how your business runs. It is easy to get swept up in idealised ideas of a working environment, but do some research on what works for you and your employees. It may not be worth renovating rooms that only get used for monthly meetings. On the other hand, a reception area that visitors pass by every day might well be worth concentrating your efforts on.
Similarly, there are plenty of office refurbishments trends in 2022 that may be on point but may not suit the exact people that you have employed. You may have read that blue is a calming colour for a wall, but it might have an opposite effect on that team member who despises the colour blue!
Similarly, greening up the office with plants and desk shrubs is becoming more and more popular but your workers with pollen allergies might not think they're so lucky when their office turns into a greenhouse!
Basing your plans around how your business actually operates and who you have in your team will result in a much more successful refurbishment.
Environment
Take a look around your current office space. What are you hoping to update and improve upon when it comes to the environment? While in previous years offices have been fairly staid and dull, modern offices are a little different. Really taking the time to think about the office environment will allow you to develop your new space into something truly special. Thinking about elements such as lighting, dust levels, and open plan areas will give you a clearer idea of what your new refurbishment should look like.
Space
If you are looking to transform your office to increase space, this can often be done with clever design. Rather than moving buildings, you can maximise the space you have and install furniture which makes more of the space rather than taking it over.
Are you ready to overhaul a new space or do you need to update your existing offices? With this handy office refurbishment guide, getting started should feel a little more manageable. If you want further support and to ensure that your refurb plans go ahead without a hitch, get in touch with Saracen for more information.
Image Source: Unsplash