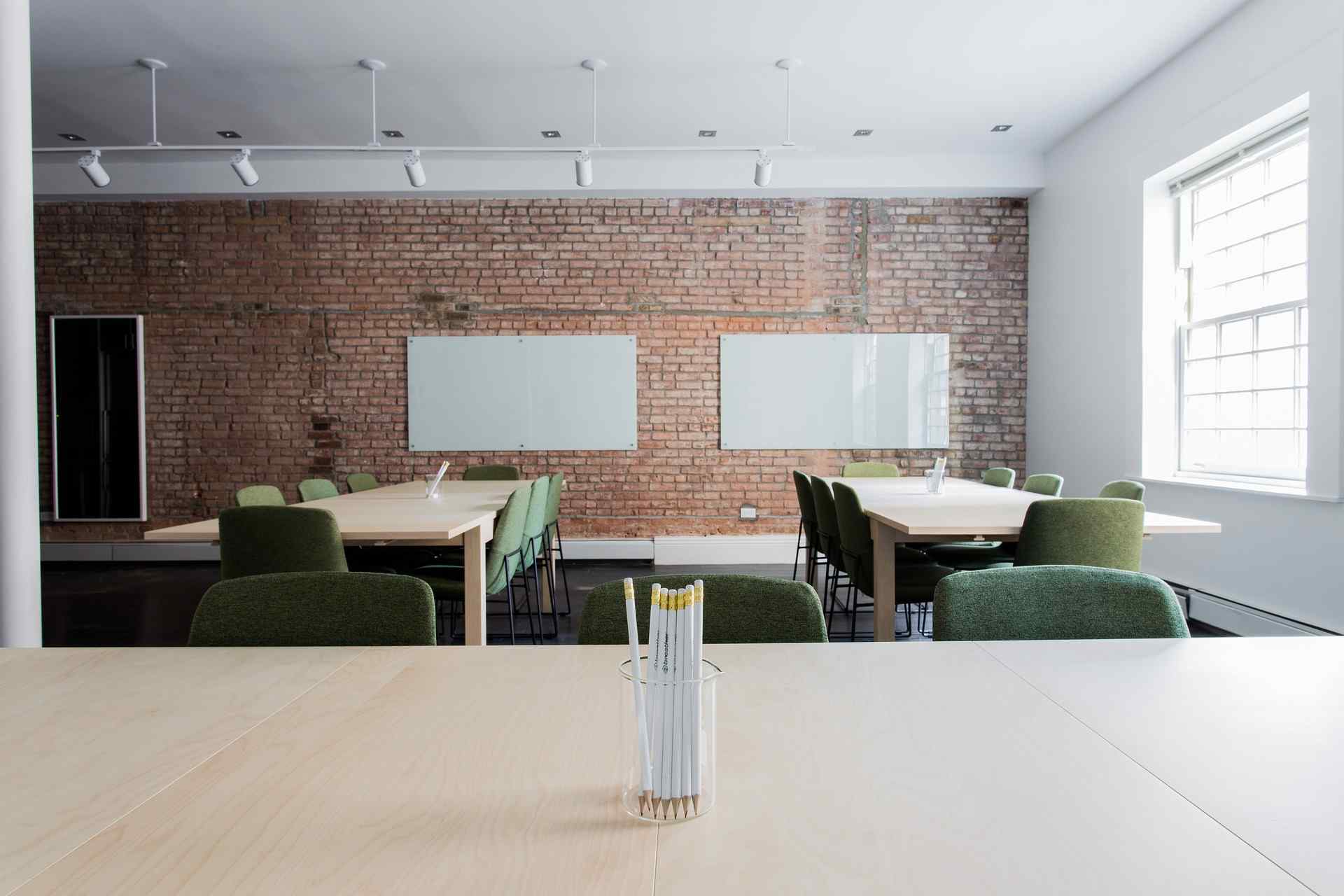 Five Ways To Make The Most Of Your Office Space
As a hectic business owner with a calendar jam-packed with meetings and deadlines, it can sometimes be hard to see the wood for the trees. When it comes to your office environment, you might think that all you need to do to create a productive, enjoyable workplace is provide your employees with a comfy desk chair and a feature-laden computer and away they go. If only it was that simple.
To facilitate a creative, sociable and highly-productive working environment, you need to go beyond the office desk and review the way the rest of your office space is utilised. Your employees will spend an eye-watering 1,920 hours a year in your workplace – if you take a 40-hour working week as an average. If your employees are investing that much time in you and your business, why shouldn't you make your office space an enjoyable place to be?
If you've made a conscious decision to maximise the enjoyment and productivity of your office space, check out these five simple solutions that will see staff members take pride in their place of work:
Declutter your workplace
There's no doubt that to maximise the floor space of your office you need to declutter what is already there. The messier your workplace, the less efficient it is likely to be. Decluttering is especially important for modest-sized offices that can really feel the benefit of purging unnecessary piles of paperwork or folders.
It's a good time to undertake an inventory of what you have in your office and what you use. If you own a photocopier that only gets used once a month, is it really worth owning one and taking up all of that valuable floor space? These are the kind of questions you'll need to ask yourself when entering 'declutter mode'.
Make full use of wall space and other aesthetics
Wall space is just as valuable as floor space, particularly if the latter is at a premium. To maximise your workspace be sure to use effective wall storage, with shelving and cupboards to keep paperwork and other documentation out of day-to-day eyesight. Mirrors on office walls can also help to create an illusion of space in tighter rooms.
You could also use spare walls to create living walls that offer beautiful greenery to look at. It is scientifically proven that green, natural features can enhance employee productivity.
Put office lighting at the heart of your office reshuffle
One of the simplest office design tips relates to office lighting. Sometimes all that's required to enhance a workplace is to create brighter, more inviting rooms that help employees feel more motivated and positive about their work.
In an ideal world you will have the chance to encourage abundant levels of natural daylight into your office, as this is far more effective than artificial lighting. Nevertheless, sometimes needs must and artificial lighting can be effective enough in transforming rooms and spaces that used to be dimly-lit and dingy.
Create workplace 'zones'
In modest workplaces, it can be difficult to create any level of privacy for employees that need to focus and get on with important tasks. One way of creating an efficient office space layout is to separate your office floor space into 'zones'. Create zones that are open and sociable, ideal for fostering collaborative work, as well as zones for private, individual work. By creating this distinction between the two types of collaborative and individual work, your workplace should be better prepared to cater for both types of workers.
Rethink your meeting spaces
If your workplace features dedicated meeting space for anything from three to eight people, you might want to rethink the use of your meeting room; particularly if it is only utilised sparingly throughout a typical working day. A recent study found that less than two-fifths (39%) of workplace meeting rooms are used for the time they are available, with less than a fifth (19%) of total meeting room capacity actually used.
This means that four-fifths of the time the meeting space is left vacant, offering no benefit to your business and staff. When designing office space layouts that are futureproof for your business, it may be worth considering creating flexible space that can cater for transient meetings. This space can then be used as workspace when meeting calendars are clear.
Maximising the office space you have is, no doubt, one of the best ways of growing and succeeding with any type of business. If you would like to discuss what you can do with your office place space, please get in contact.
Featured Image Source