What comes natural – making the outside count
The link between our wellbeing and nature is no new thing. The Victorians were on to it years ago when they were building their gardens and sending the weak and infirm to the countryside and the sea to recuperate. It has, however, begun to take more of a prominent role in the workplace, with the concept of biophilic design now bang on trend.
It's great that 'biophilia' is on the increase and we're exploring, and investing in, well-ventilated office interior design with lots of natural light, plants and living walls - but if there's space outside to be enjoyed then we should be cultivating that too and not disregarding it.
Making the most of the grounds of a commercial building should be seen as a necessity and not an added luxury. It may be that it's what is on the inside that matters most but first impressions really do count and if you have visitors to your building they should see you (and your brand !) at your best in that very first instance.
We've recently declared our hand and announced that we are completing our holistic approach by taking care of the outside, as well as the inside, and designing for all areas. We now cater for the provision of attractively landscaped grounds along with well-maintained buildings.
These additional landscaping services are a 'catch all' and are part of the Saracen Facilities management offering. The list currently covers hard and soft landscape design, planting design and installation, bicycle storage installation, turfing, tree planting, building and outside area cleaning, hedge installation and landscape maintenance.
Again, highlighting our concern for what's going on outside as much as in, we also paint exteriors, install signage and tend to carpark spaces too.
If you do have premises that come with quality outside space, it's a waste not to use that space. It also makes sense to make the most of it. There's been much made of how access to green space is a key contributor to wellbeing; improving health and reducing stress and, of course, therefore impacting on productivity. If companies who are starved of such outside space are jumping through hoops to bring the outside in, it's a no-brainer to tend to the space you have outside the building if you're lucky enough to have it.
Green space should be considered an asset rather than a drain on the FM budget. It's really worth investing in as well-tended grounds and creative landscaping represent so much more than simply looking good.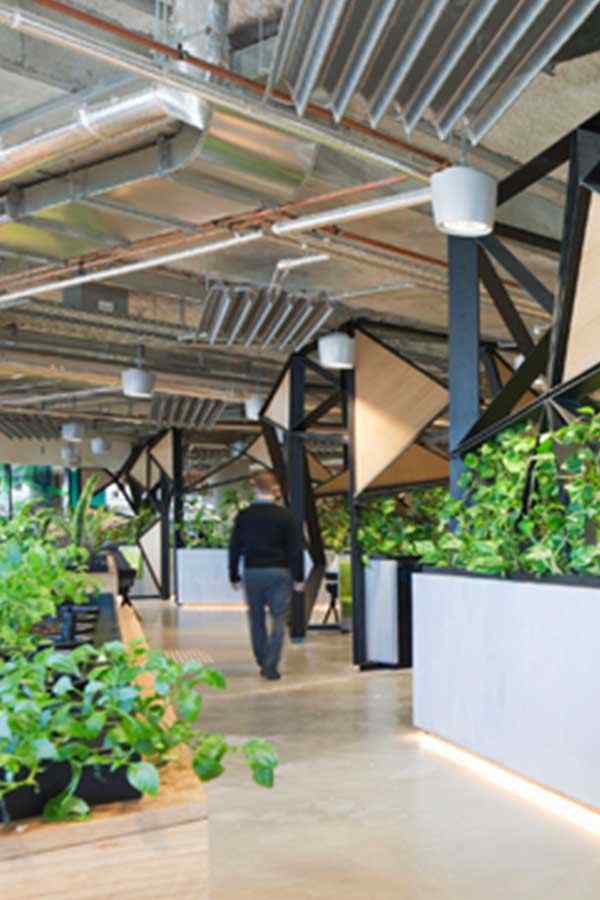 If you have outside space that could benefit from a radical overhaul - or even just a little bit of nurturing - talk to the Saracen Facilities team. With careful planning and an innovative approach, such space can play its part in keeping the workforce content, by providing another area which invigorates and re-energises, as well as making the business look more attractive.