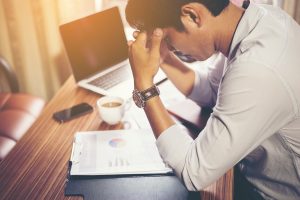 10 Office Refurb Fails We Can All Learn From
Whether you are planning an office refurbishment to expand your workspace and take on more talented staff or to simply improve the working conditions of your existing workforce and improve their day-to-day productivity, this article is for you.
It's unfortunate that many owners of growing businesses still make naïve mistakes when it comes to planning and implementing an office re-fit. If you want to make a success of your company's next office refurb, be mindful of these ten common pitfalls that so many firms fall prey to before and during the re-fit process:
Failure to get staff on-board
During any office revamp, employee productivity and morale should be at the uppermost in your thoughts as a business owner. The best way to maintain staff morale and engagement is to involve them fully in the re-fit process, asking them to fill out an anonymous survey with suggestions on how to improve the design and features of your office environment.
Overlooking refurbishment regulations
In some instances, office re-fit projects are subject to Planning Consent and Building Control approval. Undertaking office refurbs without such approvals makes a workplace non-compliant, opening your company to a host of legal and insurance issues down the line.
Ill-prepared design briefs
Without preparing a suitable design brief for your chosen office refit consultant, how can you expect them to design and build your new office environment on-time and to suit the needs of your employees? Collaborative meetings between your leadership team and your entire workforce can encourage ideas around and help to create a design brief that clearly sets your expectations.
Poor contingency planning during the office refurbishment
Failure to plan for every eventuality during an office re-fit, including delays that prevent workspaces from being available to staff, is a cardinal sin. It may be useful to pinpoint a location that could be temporarily leased to allow staff to carry on doing what they do best with minimal disruption to your bottom line.
Not building a working relationship with your landlord
Failure to develop a relationship with your commercial landlord is also an epic fail. If you're making big changes to your office environment, you may require approval and cooperation from your landlord. By stating your intentions at the earliest opportunity, you will avoid the risk of possible delays or roadblocks to your project.
Not setting a realistic completion date
Although optimism and ambition is great to see among any growing business, a healthy dose of realism is needed with any office refurb too. Failure to set a realistic completion date for your project could lead to meetings and tasks having to be rearranged or, worse still, cancelled; resulting in damage to your brand reputation.
Inappropriate project budgeting
Agreeing to a set budget for your entire office refurbishment is crucial. Without effective and realistic budgeting, your company could spend too much or too little to complete the project. Of course, as part of any contingency planning, you should set aside an agreed percentage of budget costs to cover any unforeseen problems during the project.
Not future-proofing your office interiors
Trends for office interiors are evolving all the time. The competitive employment landscape means that businesses are increasingly losing talent to firms that offer contemporary, state-of-the-art working environments. If your office re-fit is not future-proof, you will run the risk of having to undergo this process again in the short-to-medium term.
A disconnect between your office and the outside world
Scientific studies have proven there is a direct link between connecting office interiors with the outside world. Whether it's abundant natural lighting, fresh air ventilation or eco-friendly "green" walls, your office redesign should factor in the outside world to help reduce stress and buoy levels of productivity and job satisfaction.
Failing to choose a contractor you can trust
It's important to do your homework and choose an office fit-out contractor that is reputable and proven to oversee re-fits from concept to completion. At Saracen Interiors, we have been providing office fit-outs for more than 25 years. Our recipe for success includes a detailed schedule for business owners, carefully explaining how we propose to construct their project and exactly how much it will cost. This ensures all expectations are met.
If you would like any further information on how to avoid these mistakes and how to successfully complete an office refurb or move, please contact us, we are happy to help.