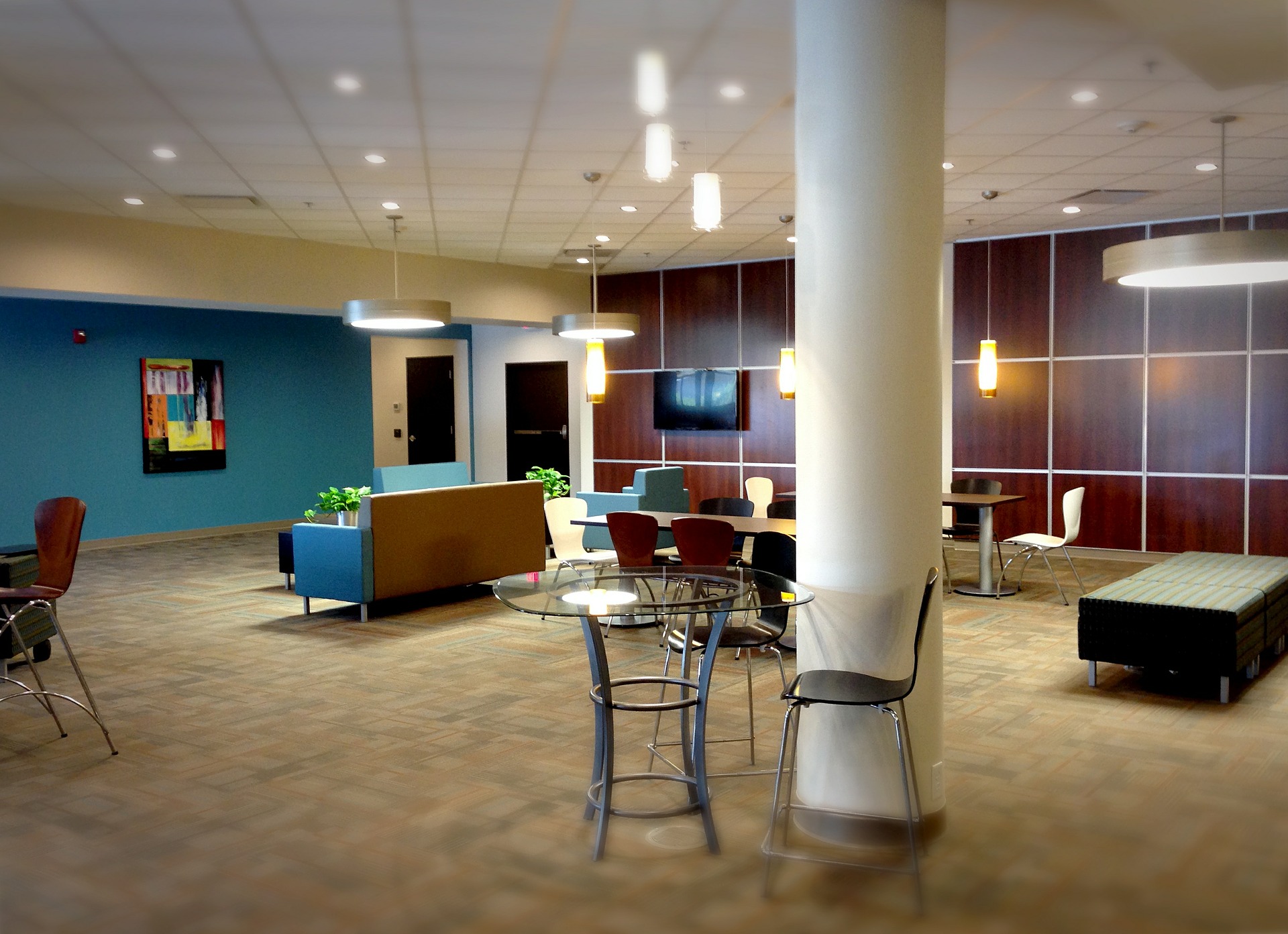 The Benefits Of Redesigning Your Office Reception
Office design has evolved rapidly over the past decade, adapting to advances in technology, the way we work and the demands of today's workforce who increasingly expect their workspace to reflect the vision, branding and personality of the business. And this is never truer than within your office reception.
If you're currently considering redesigning your office reception, here are some of the key benefits it can deliver:
First impressions count
As the old saying goes, "you never get a second chance to make a good first impression". And whilst it may sound like a cliché, it's true. Your office reception is the face of your business and whether it's a customer, visitor or potential employee walking through your front door, the reception area is where that first impression is created.
Does it look professional? Is it welcoming? Is it trendy? Is it comfortable?
Unfortunately, regardless of how great your company is, if the initial first impression of your office is unwelcoming, scruffy or dated, that's often the impression that lasts - and can potentially impact business in the future. As such, the importance of a professional, well-designed reception can't be underestimated. So ask yourself, what does your office reception say about you as a business?
Tell your brand story
International brands such as Google, Facebook and Mind Candy are renowned for their impressive and memorable office lobby design, successfully using these areas to promote their brand culture through unique design features and impactful branding. Mind Candy has reportedly added a slide in the reception of their London HQ, which has since been the subject of hundreds of Instagram posts and a run-away hit with employees and visitors alike, solidifying the perception of Mind Candy as a forward-thinking, fun place to work and do business.
However, it's important to note that these office reception designs are successful because they are 'on brand' and aligned with the company's target market. As with all experiential design, it should be unique to your company and represent your brand (for example, it's unlikely that Mind Candy's twisty slide would have the same positive impact across all industries and businesses).
Space Optimisation
In addition to the style and decor of your lobby area, there are other practical considerations that should be taken into account during the redesign process. And one of the most important considerations is space.
There are no hard and fast rules about the optimum size or layout of an office reception. Instead, it should be designed to meet the needs of your business, which starts with questions such; do we have a lot of visitors that wait in reception? How many staff man the lobby? What furniture and equipment do they need? Is there a need for a traditional desk and waiting area set up?
By identifying the core function of your office reception, you'll be able to attribute the correct amount of space, optimising your overall office area. This is particularly important for offices in high-rent areas, where commercial space is charged at a premium and may be better utilised as additional workspace and/or meeting space with a smaller reception area.
Employee Mindset
Another knock on effect of good office reception design is improving your employee's mindset. It's already widely accepted that good office design directly contributes to staff morale and productivity - and it starts at the front door. Employee's walking into a dark and dated reception isn't the tone you want to set for the rest of the day. Instead, creating a professional entrance can inspire your workforce to take pride in their job and contribute to the wellbeing in your company.
Get more from your design budget
As your reception will have one of the highest footfall levels within your office, investing in good quality materials will give you the greatest return on your budget. Durable, sustainable and good quality flooring and furnishings will not only provide the necessary professional "wow" factor, but will also stand the test of time and avoid your reception looking worn in a matter of months. Keeping the design simple, classic and true to brand is also advisable, to ensure longevity - rather than jumping on trends which come and go. As the most visible elements of your office, implementing a good office reception will provide a high return on your investment for years to come.
Your office reception is the face of your business, creating the all-important first impression for employees, customers and visitors alike. As such, having a well-designed reception area is crucial. Through savvy design, you can create a welcoming and professional reception which conveys your brand personality and culture. If you're currently considering the redesign of your office reception, contact us and we'd be delighted to discuss your options with you.
Featured Image Source