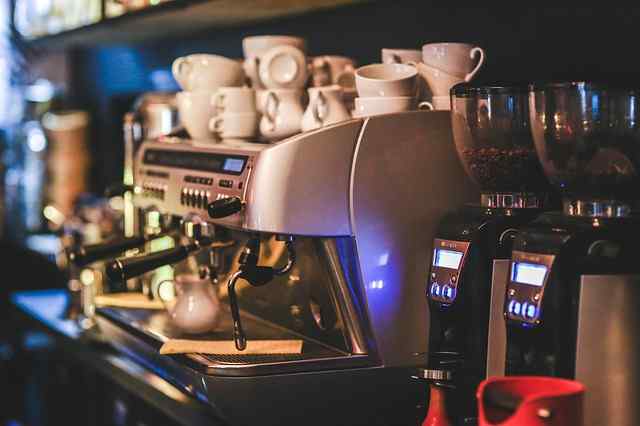 The Difference A Good Coffee Makes
Providing a decent cup of coffee for the staff is a relatively small gesture that can go a long way – particularly on a Monday morning when good rocket fuel is a prerequisite in order to get the week off to a flying start. A complimentary hot drink is more than just a perk for many workers. The provision of good coffee sets the tone for what staff can expect from the company and from their employer as a generous provider who values the well-being of the team.
The quality of the brew also leaves an impression on visitors too. A fresh brew automatically positions a company in a different class; the idea that you will provide a quality job and will be a sympathetic business partner, not to mention a class act, is suddenly now implicit.
A high volume of our projects – in fact almost 90 per cent – include requests for a good coffee machine in the mix. Those who add this to the list recognise the impact that this machine can have on staff morale.
A lot of office workers see coffee as an affordable luxury and a regular treat. In the last recession, there was no negative impact on the sales of coffee-to-go – in fact, if anything, sales went up. Good quality coffee carries a value during the working day – a fact of which Costa Coffee, Starbucks and the other High Street chains are only too aware. People will continue to indulge in this relatively small treat when they can afford little else as it is exactly that – fresh coffee is a treat.
If an employer recognises that and is prepared to provide a superior cup of coffee for his or her staff then those said members of staff automatically feel more valued. This pays off on many levels: It generates a warmer feeling towards the employer, making staff appreciative of the gesture; and with good coffee, workers tend to concentrate better and raise their game, improving output. In addition, there's no need for staff to nip out for a decent cup of coffee. Better to put their purses away and stay in the office – they have access to a nice brew at base and time isn't wasted.
At the end of the day, you can't beat a fresh, full-bodied rich brew to lift the flagging spirit and revive the tired brain. We all work better with a decent cup of coffee on the desk. It doesn't have to be Kopi luwak (the world's most expensive coffee, first digested by the civet), it just has to be a good quality, fresh brew. There is a final caveat to these pearls of wisdom regarding the benefits of good coffee. Once you've opted in and you're providing this daily treat, you better stay on top of supplies. Our coffee machine ran out of superior roast sachets last week leaving the team running on a jar of instant for a couple of days. Let's just say it made for two very long days while we waited for those replenishments to arrive…
Featured Image Source