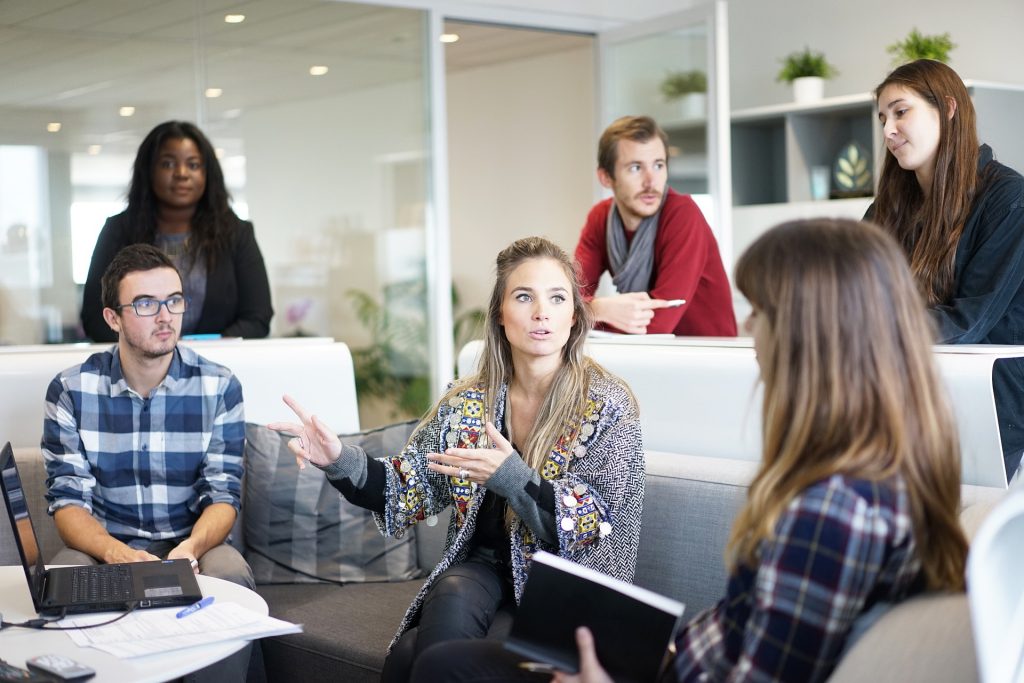 The Ultimate Guide to Moving Offices & Checklist
Whether your lease is coming to an end or you've just outgrown the space you're currently in, moving offices can seem like a daunting experience. As you look around at your current office space, the thought of moving all of that furniture, equipment, and your whole team, can seem like an impossible task. However, with shorter lease terms and faster growing small businesses, office moves are happening on a daily basis around the country. With a bit of forward planning and some expert advice, the big move can become almost entirely stress-free. Make your way through our step-by-step guide to moving offices and utilise our handy checklist to ensure your office move is a successful one!
Step 1: Finding your new property
If you have already located your ideal new office property, then you can skip straight to 'Step 2'. However, if you're still on the hunt, then there are some things you are going to want to bear in mind. The more boxes you can tick off this list, the better!
Your budget - This is one of the most critical elements when finding a new office property. What is your budget? Remember to factor in costs such as service charges, rates, utilities, and any other extras.
Local amenities - Is there anything, in particular, you need to have nearby? Where will your staff go out for lunch? Are there shops and cafes within walking distance or will people have to travel for lunch?
Parking and/or public transport - Are you and your team able to get to the new office location easily? Is there parking available if needed? Where is the local train station or bus stop? How long will it take your employees to get to the new location?
Size and space - Does the potential new office property have enough space? Does it give you room to grow? Are you able to fit the office furniture you have now in there or will you need to buy new desks and equipment? Can you make changes to the space if needed?
IT/Telecoms - What is the mobile phone signal like there? What internet speed is available at the property? Does your existing provider cover that area?
Everything else - You may also have your own checklist of must-haves for the new office. Perhaps you need it open plan or split into three spaces. Maybe you need something with a short lease. Add your own elements to our new office checklist, then take this with you when attending viewings.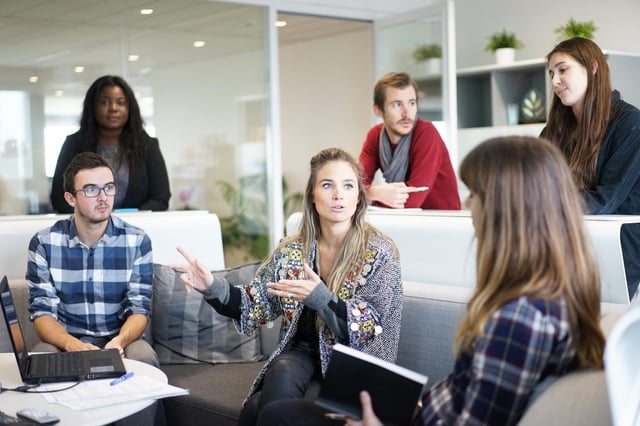 Step 2: Create an office move project plan
By now, hopefully, you have found the perfect new office space for your business. Once you have agreed on the particulars with the owner, landlord or commercial letting agents, you can start to get the ball rolling on your office move project plan. This should be treated similarly to any big project your business undertakes, meaning you'll want to assign roles to individual team members and work together to create a comprehensive plan. Even in a small team, everyone can have their part to play in the office move, and help minimise the stress of having it all resting on your shoulders. Ensure you and your team have regular meetings to assign tasks, keep everyone informed, and help the whole move run smoothly.
Make a note of any key dates within this office move project plan, such as when you need to inform clients of the move, when boxes need to be packed up by, and when your new IT or telecoms services should be ready by. Within this extensive plan, you will also want to include your office relocation budget and essential contact details for those involved in the move.
Step 3: Enlist the right help
As you are putting together your office move project plan, it may become apparent that you will need to utilise some outside help throughout the process. This could be a solicitor to go over your lease agreement, an office design or refurbishment company, or even a move management business to manage the whole operation for you. At this point, it's imperative that you look for those who are experts in this particular industry. For example, you wouldn't hire a residential moving company to help with an office relocation! Just as you wouldn't hire a family lawyer for commercial conveyancing. Enlisting the right professional help from the beginning can drastically reduce stress, unexpected relocation expenses, and even the time it takes to move from A to B.
A dedicated office move management business could prove to be an invaluable resource at this stage. For example, our team of experts understands the stresses that can come with moving office, particularly in London. Not to mention the disruption to business as you pack everything up, move it to your next premises, and then have to unpack and build furniture. Ideally, you should look for a move management service that will take away the stress and allow your business to keep running while the office move happens in the background for you.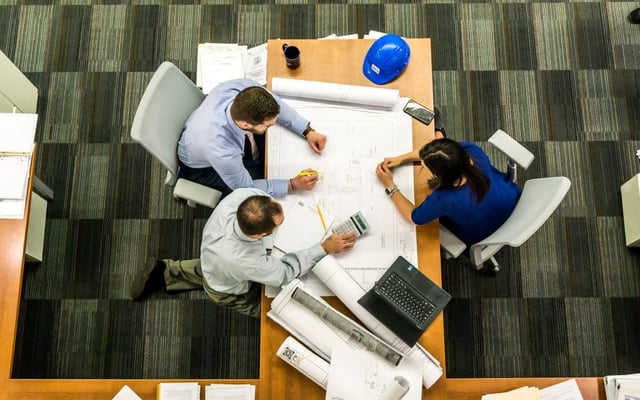 Step 4: Bring your vision to life
It is quite likely you have a grand vision of what you want your new office space to look like; whether you have sketched it out, written it down, or just have an idea in your mind. Bringing this vision to life is the next step in your office move journey. In most cases, this is where you'll enlist your outside help unless you are an office designer yourself! An expert will be able to help you take that vision and turn it into a reality.
Perhaps you want to be the next Google or Facebook HQ, complete with nap pods and ball pits. Maybe you're looking for something traditional that instils trust in your brand when clients walk through the door. Whatever you want your new office to say about you, it's far easier to bring the vision to life before the big move than trying to do it once everyone has settled in.
Step 5: The Big Move
Finally, the day has come for 'The Big Move'. If you have created an in-depth office move project plan, then this certainly won't feel too daunting. Everything should already be carefully mapped out and you may also have a few experts to help you along the way. The day before the office move would be a good time to have another meeting with your team, to ensure everyone knows what their jobs are on the day. This way you can let everyone get on with their own tasks, without having to micromanage the move.
One crucial tip as you leave your old office behind, do not forget to leave it in the same condition as when you moved in. It may need a lick of paint on the walls or a professional clean before you hand the keys back. Now it's time to enjoy your new office space, after a practically stress-free move.
We've walked you through moving offices step-by-step, so you should be ready for any eventuality. However, just to doubly make sure, here is our moving office checklist that will help you keep track of what needs to be done.
Use our Moving office checklist
Find your new office space. Remember to create your own checklist of what is required from this new space. Consider budget, amenities, parking and/or public transport, size and space, IT and telecoms, and whatever else is on your must-have list.
Prepare an office move project plan. Assign different roles to your team members and don't forget a project manager!
Hold several meetings. Ensure your team knows what they are supposed to be doing and when. Keep your employees in the loop at all times.
List key dates in your office move project plan. When you're moving to the new office, when you need to be out of the old office, when you need to inform clients, etc.
Work out your office relocation budget. How much do you have to spend on the move? How much will be needed for new furniture, refurbishment costs, IT or telecoms setup, and so on?
Enlist expert help if required. Office designers and decorators, building contractors, solicitors, move management services, and perhaps even a professional cleaner. Add their contact details to your project plan.
Bring your design ideas to life. Utilise a professional office design company to turn your thoughts, notes or sketches into a reality. Ensure your new office is fully ready before moving in the team.
Moving day! Have a meeting the day before to make sure everyone knows what they should be doing. Utilise your team of experts, if applicable, and your office move should run smoothly.
Clean up. Don't forget to restore your former office to the condition it was in before you moved in if this is leased.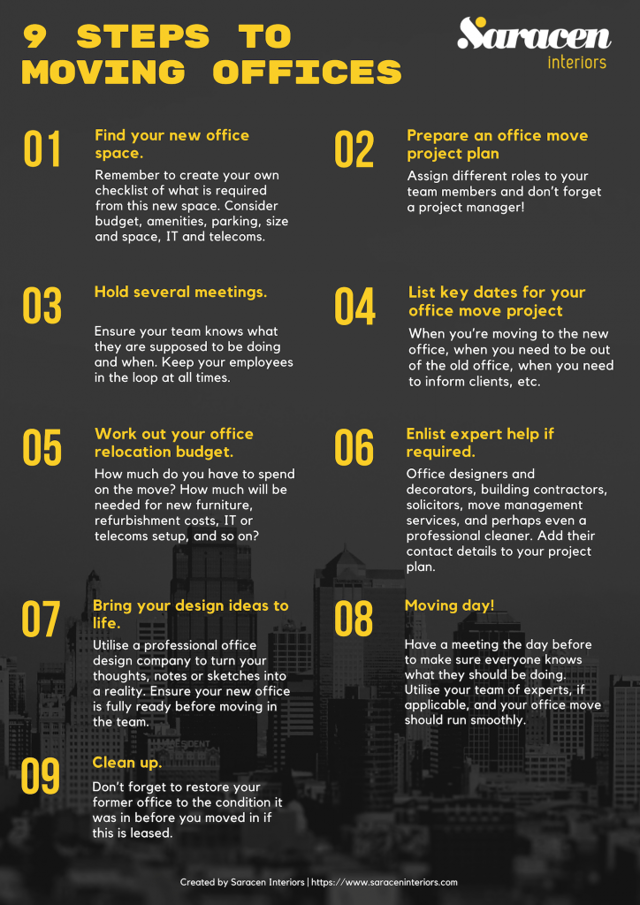 Share this Image On Your Site
Featured image Source