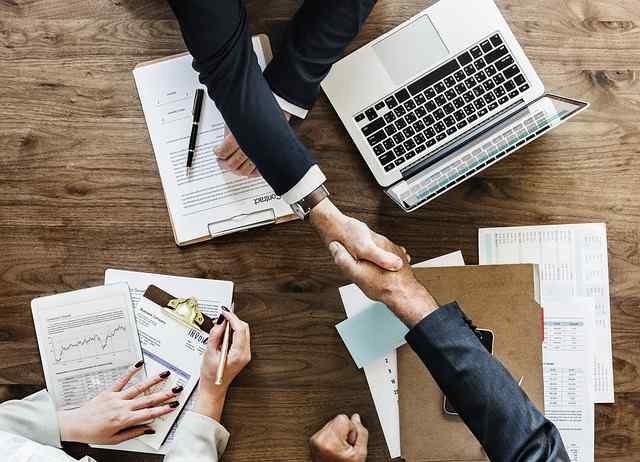 Giving Your Office A New Lease Of Life
Benjamin Franklin said it best: "Without continual growth and progress, such words as improvement, achievement, and success have no meaning", and this rule can apply to any successful workplace. Giving an office space a fresh lease of life by modernising it and pushing it into the forefront of the competition is vital in this day and age when everyone wants to be bigger and better than everyone else. The fight is real and being competitive is just a small portion of what you need to do to succeed. Office refurbishment services are widely available throughout the country and you can quickly transform your old, drab office into a thriving workspace that oozes professionalism.
In fact, an office space is the core of a business's day to day operations and office refurbishments can help both small and large companies to grow by providing an area in which employees will thrive and clients will feel valued. The way an office looks can make a difference between a client agreeing to a deal or rejecting it. There is also a proven link between employee productivity and comfort, with fatigue and irritability high in offices that fail to move forward with the times.
While deciding to refurbish an office may sound like a laborious job that you simply don't have time for, professional office refurbishment companies can complete the arduous task for you. The length of time the refurbishment will take is dependent on the size of the space you are working with and the budget you have available.
There are a few key aspects that always need to be taken into consideration during an office refurbishment. All of the changes made will need to remain in sync with what your business is offering and this will affect every alteration made, from the colour of the walls to the style of furniture used. For example, bright colours and trendy furniture don't work well in an undertaker's office where the ambience should be calming rather than vibrant yet they will work perfectly in a website design studio where the atmosphere should be naturally animated.
Improving Employee Productivity
One of the primary reasons to source an office refurbishment company to help you to create a modern workplace is that a new office space can improve the productivity of your workforce. Research shows that staff feel more motivated to work when the lighting is good, the space is fresh, when they are comfortable, they have the equipment they need to do their job and above all else – when they feel valued. Providing your employees with a refurbished office space is a simple yet effective way to show them you are investing in them because you believe in them. This trust can motivate your employees and encourage them to refocus on your company, which is vital if you want to grow your business.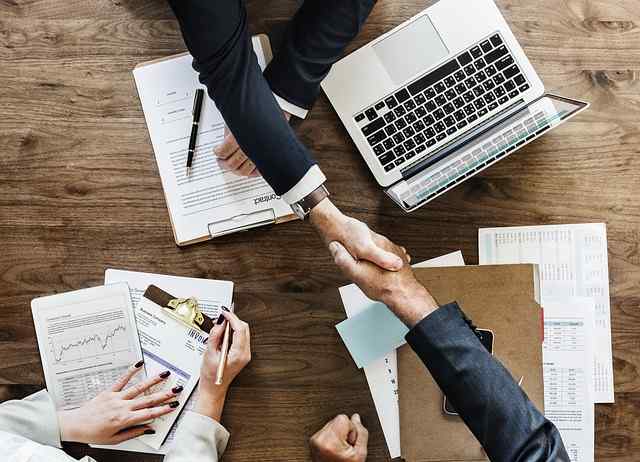 Recruiting New Talent
Wouldn't it be great if potential employees were knocking down your door, rather than you having to set up an entire recruitment process? We conducted a study at the end of 2018 which found 43% of office workers reject job offers due to uninspiring offices. This could mean your business is losing a huge amount of prospective talent due to the design and decor of the building you work in.
High calibre staff will be attracted to a modernised workspace and they will judge your company on how fresh your place of business looks and feels. When your office boasts a cutting-edge design, potential employees will assume your visions are innovative and be more compelled to work for your company.
Providing a Professional Touch
Whether you want to impress visiting clients or boost employee motivation, ensuring your office radiates an air of professionalism through its design is hugely important. A qualified office refurbishment company will understand the connection between professionalism and success, and creating a design that represents your ethos and offerings is vital. Every office space should be unique and the aura created as a result of redesigning is the responsibility of the design team, so ensure you have plenty of input when working alongside your commercial office refurbishment team. The image of your business is directly linked to your success, so ensuring your workplace gives off a professional vibe will directly affect your accomplishments.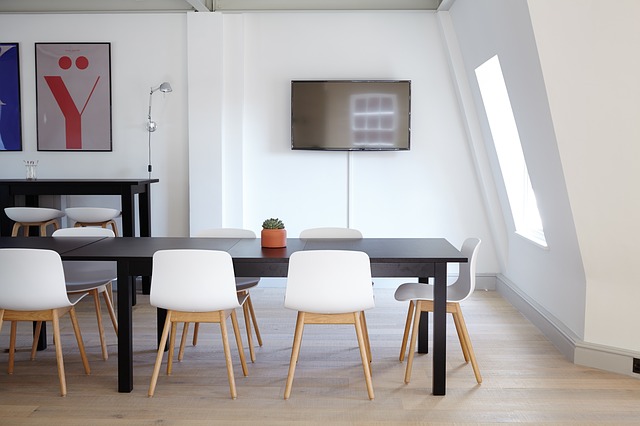 Add Some Soul
In business, one of the most important rules to live by is to ensure you stand out from your competition. Being unique helps to make you competitive and this applies to your place of business as well as your offerings.
How can you make your office stand out? What changes can be made to make the space unique? How can the office design represent your company? To make your office live and breathe your business, the colours used in your company logo can also be used throughout your office space to add a sense of brand recognition or you can invest in furniture with an edgy look that works well with a company offering a modern service.
The alterations that you make to your place of business need to represent your company and giving an empty space a heart and soul with some intelligent designs is easy to achieve when every detail – both small and notable – is taken into consideration. Creating a budget before the work begins is essential, as any professional office refurbishment company will be able to work within your budget to create a new and unique space that represents your company's image.
Giving your office a new lease of life is, therefore, undoubtedly a key way to grow and succeed in any type of business.