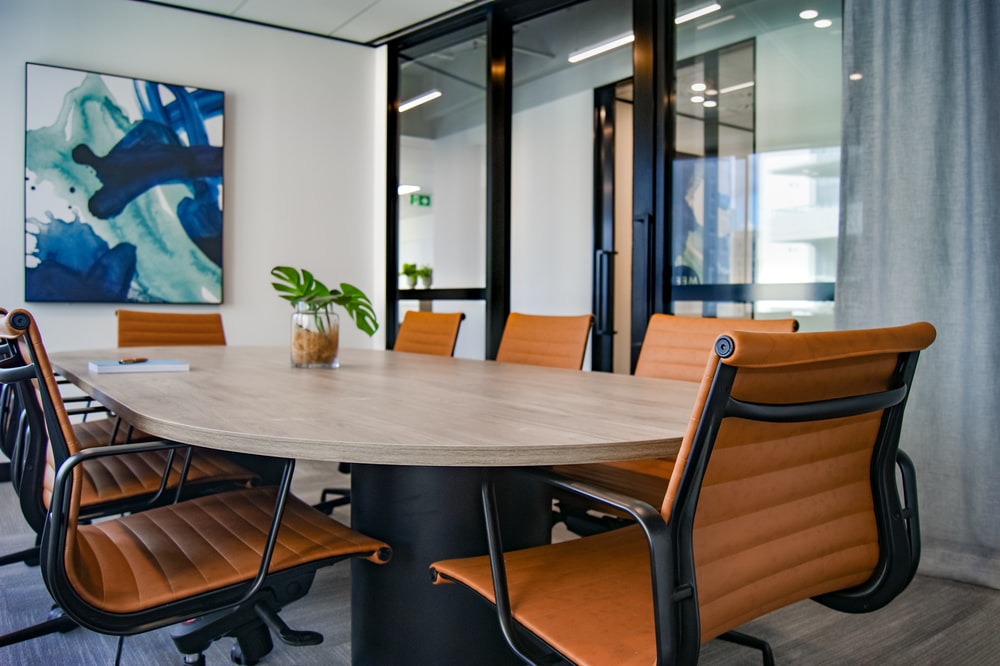 How To Choose a New Office
There is no doubt that your office workspace has a big impact on staff productivity and how successful your business is. Dark, dingy, poorly ventilated offices have a well-documented negative impact on staff wellbeing and productivity, whereas there is ample evidence that brightly lit and airy workspaces come with many benefits for your team.

It, therefore, makes sense for any entrepreneur looking for new offices to think carefully before deciding which to pick. By taking your time to weigh up all the various factors, you will choose a space fit for purpose that can take your company to new heights.

But what should be on your office relocation checklist?
Location
It is often said that location is key when buying a house; this is also true when moving to a new office. It is therefore essential to factor this in when checking out new premises. Perhaps the most important point is that any location should suit your business and the industry you work in. If you run a call centre, for example, choosing a new office in a loud, busy industrial estate is not wise!
Likewise, if you're keen to improve staff morale and output levels, choosing an office near a green space may be just the thing that allows your staff to get out into nature and breathe in the fresh air during their breaktime.
Room To Grow
It's all too easy to pick new premises which only suit your current requirements. This sees many entrepreneurs fail to take into account how much room there is for future growth. As all businesses plan to grow over time, not having the space for this can soon be an issue. If you don't find an office with room to expand into, you may well end up outgrowing it quickly and be forced to move on again. When looking at the project scope for office relocation, this is a key factor.
Think about the growth trajectory your business is currently on and look at what your staff numbers are likely to be in a year, five years, ten years. When you're signing a long-term lease, keep these future projections in mind, too. It may be better to start off with excess space that your business can grow into, than the other way around.
Having said that, remote working has become far more ubiquitous since 2020, and it's important to keep in mind the possibilities that hybrid working can offer your business if you'd rather not commit to a larger office space. With fewer workers on-site you may save on electricity bills whilst still getting the benefits of seeing your employees face-to-face on the odd day here or there.
Access
Any new office you move into should also be accessible for employees. The obvious example here is choosing premises with good public transport links or moving to offices which are close to major roads/motorways for easy access. Although moving out into the sticks might sound great, you have to look at how easy the new space is for staff to get to in a reasonable amount of time. You also need to look at access to accommodate any disabled staff. Any new premises should definitely be simple for them to get in and out of. Similarly, if your business involves intercepting deliveries via large lorry or truck, these should have their own delivery entranceway, with a separate door for your employers and other visitors to use when coming or going.
Reputation Of Area
It is certainly worth checking out the area any new premises is in and what reputation it has. This is especially critical if you will be moving to somewhere you are not familiar with. Delving into things like crime rate and getting a feel for how well-kept the area is or how many other thriving businesses/shops there are is wise. The area you are based in could have a big impact on client relationships and your company's status.
If you move into a cosmopolitan area with a busy high street or business quarter in the vicinity your business is likely to be more highly regarded than if you move next door to a dusty industrial estate. If you choose the latter, you may need to make up for that by paying extra attention to your building's outer appearance and the reception areas and corridor. The brighter and cleaner they are, the more you can offset the shadow of that nearby industrial estate!
Could An Office Refurb Be The Best Answer?
Although the above office relocation tips are useful to know, what if you are struggling to find new premises or simply like where you are? In this case, an office refurbishment is your best answer. With lower costs, the chance to carry on working during refurbishment and the ability to remain in a familiar space, it has lots to offer.

If you need more advice about office refurbishments or want to chat more about what they deliver, get in touch with Saracen today.

Image Source: Unsplash