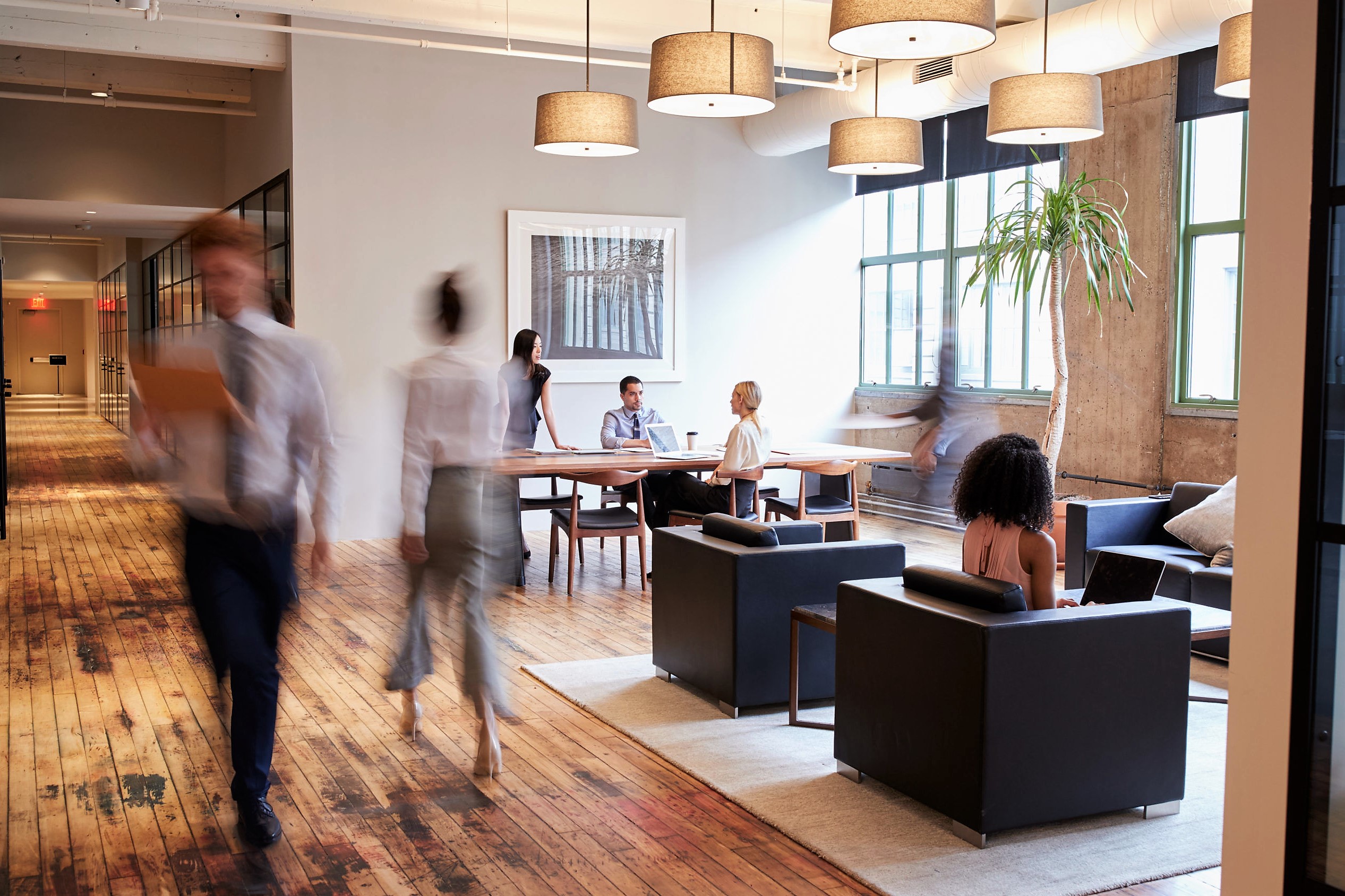 Office, Sweet Office: Resimercial Office Design
You emerge from the kitchen, espresso in one hand, laptop in the other, and perch yourself on the warm, cosy sofa, kicking your legs up onto the coffee table, ready for the Monday morning debrief. Sounds like the average work-from-home morning, right? In reality, this is the everyday office routine of many modern workplaces, with the rising popularity of home-from-home design! Today we take a deeper look into resimercial design, why it works, and how you can implement it into your own office space…
What is Resimercial Design?
As the blended term suggests, resimercial design combines the residential, domestic aesthetic with that of commercial, office interior design. The concept is about constructing comfortable surroundings that replicate the cosiness of your living-room, inside the office – reducing stress, increasing productivity, and creating a real experience for employees.
First coined in 2018, the resimercial trend has seen a spike in popularity post-lockdown, and is likely to remain on top as the number of hybrid roles continue to rise.
Why Choose It?
Obvious aesthetic benefits aside, resimercial design has a multitude of adavantages for your company. A home-from-home workspace is a great way to make staff feel comfortable and relaxed in the office, creating a happier, more collaborative, and productive team.
Additionally, resimercial design is perfect for reflecting a company's work-life balance values, and since the newest generation of workers are known to regard this as a high priority, your resimercial office is a sure-fire way to attract and retain new talent.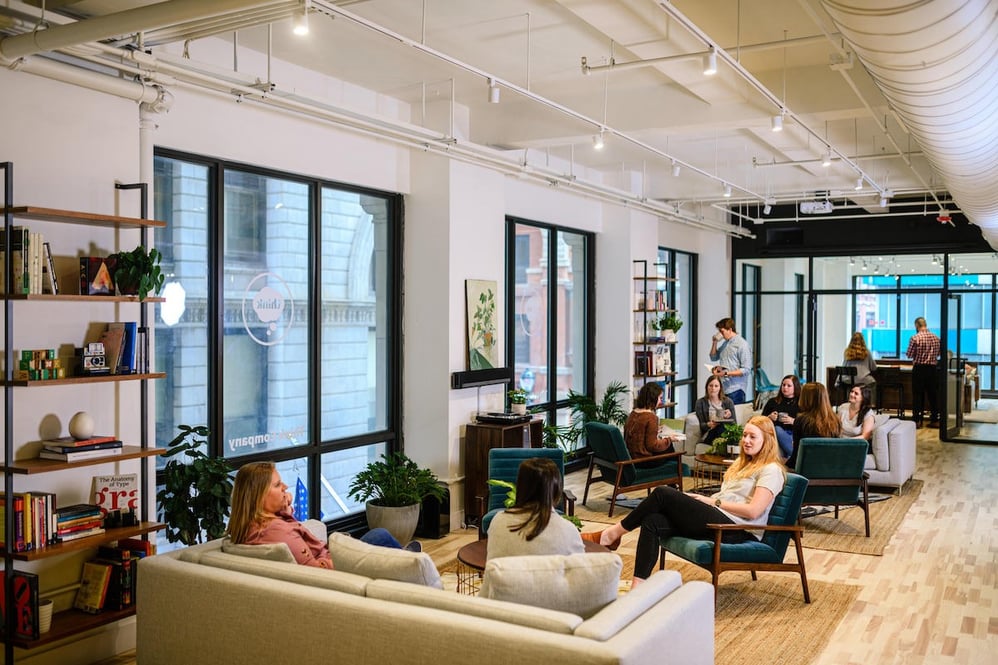 Soft furnishings and living-room-esque elements can also alleviate the intimidating, formal feel of the office, creating a more neutral ground for communication.
What Makes a Resimercial Office?
The key to achieving the resimercial aesthetic is finding a balance between comfort and corporate that perfectly suits your brand. Achieving the home-from-home look can come in the form of:
Cosy, Comfortable Furniture: think plush, durable sofa's and armchairs, transforming a rigid and outdated workspace into an engaging, exciting space for collaborative work
It's All In the Details: finishing touches like rugs, throws, cushions, photo frames and coffee-table clutter can really help to create that living-room feel
Going Green: we add house plants to our own homes, so why not the office too? Biophilic design is all the range in 2022 and is perfect to create a homey environment that also improves employee wellbeing and productivity. Try a living wall (real or faux!), fresh foliage and utilising natural light – or make your own with the use of soft lighting and reflective surfaces.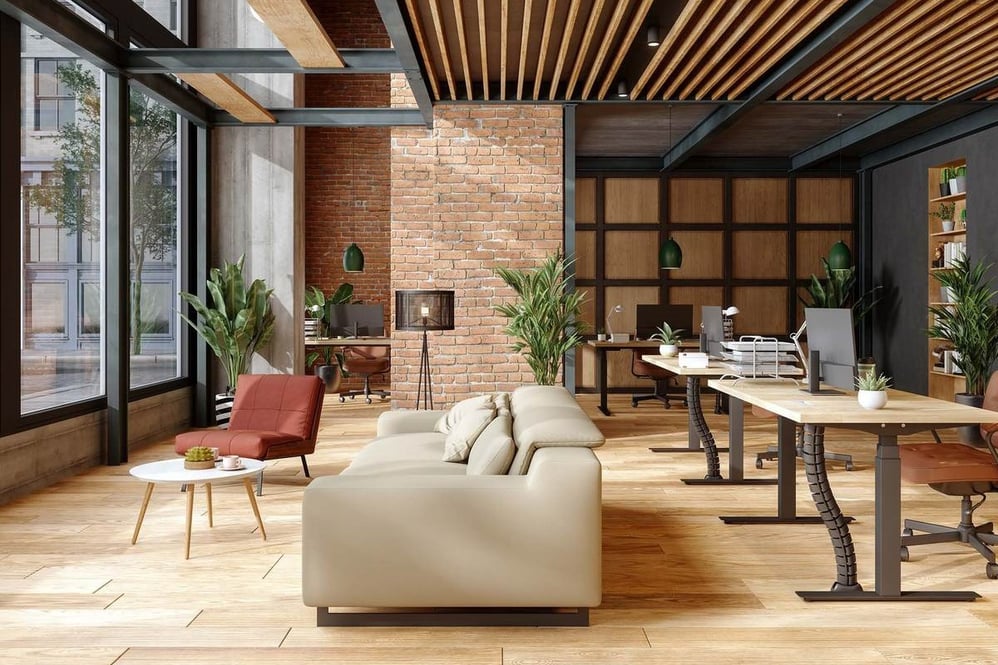 With the rise in hybrid working and the work-life balance values of the latest generation, it looks like resimercial design is a trend that is here to stay – after all, there's no place like home! Are you in need of a resimercial update? Let us make your office dreams a reality by contacting us today, we're always happy to help!
Head Office: Saracen Group Ltd, Unit H, Manawey Business Park,
Telephone: +44 (0)870 743 0920
Fax: +44 (0)870 743 0922
Email: contractsteam@saracengroupltd.com
Website: www.saraceninteriors.com
A company registered in England. Registration No:12003145