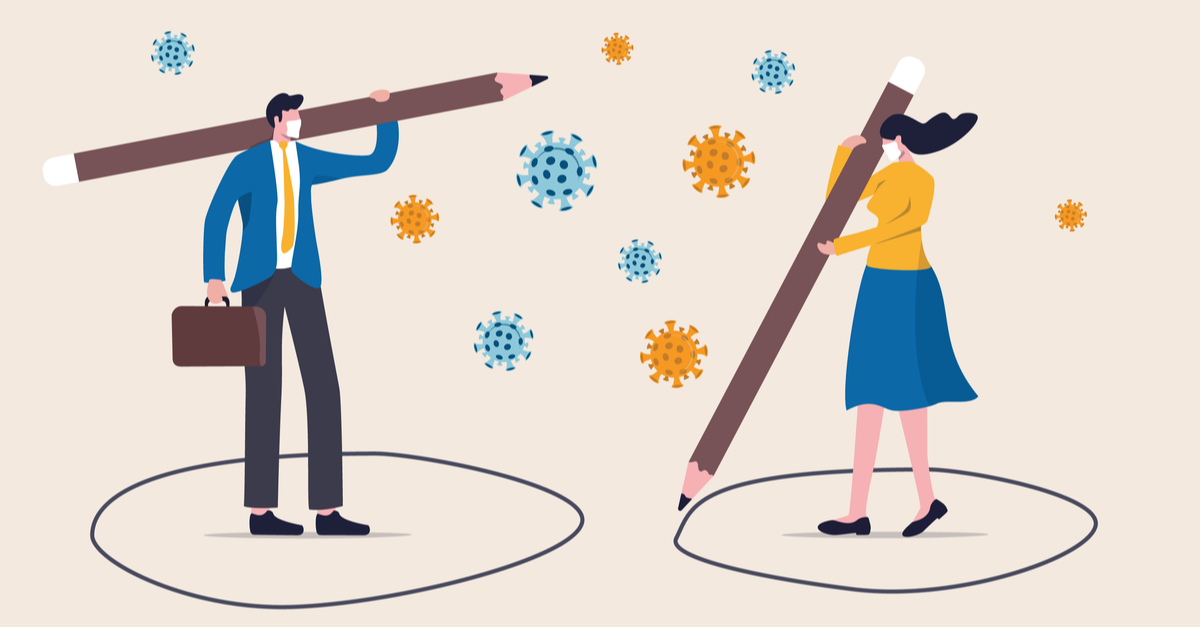 The Post COVID-19 Workplace??
As the COVID-19 pandemic beings to settle many of us will be continuing to work from home as a general shift of how we work and conduct business has changed rapidly over the past 3 or 4 months. Many of us however need to work from offices for the purpose of our positions or to ensure a balanced work or home life.
What does this all mean for office spaces and how can we look at combating health and safety in our office spaces??
After speaking to and assisting many of our clients our project managers and design team have come up with a few tips to help.
Design & Space Planning
This will be one of the highest priorities on the list, in order to ensure we comply with the new distancing guidelines our offices will need to be re-configured.
Our design team can assist with staff engagement surveys to analyse your existing space, how you work and propose a detailed plan to make the best use of the space. Calculations based on the existing space and the number of employees that can fit into the given space under the new guidelines can be provided as a foundation with a space plan following on from this.
Where possible the space needs to allow back to back / side by side working rather than face to face.
While this may not be ideal opening up breakout area's, call booths and various meeting rooms as dedicated work spaces will assist with increasing the number of employees in the building and creating quieter separated working zones.
Reception / Welcome Areas - Distancing markings and screens for these areas will be very important. As we have seen all our retailers adopt this system to help with the flow of people, keeping distances as best possible.
Cleaning and Hygiene
It goes without saying this is of high importance.
Extra sanitation stations should be provided throughout the building. Reminders via email or various applications are ideal also to help ensure employees are extra vigilant with hygiene.
A systematic approach to ensure communication between cleaning teams and employees to ensure all important areas are covered thoroughly and timely.
The use of personal cutlery and crockery may also become the norm with shared kitchen equipment being abolished.
Independent Health and Safety Audits
This may very well become a government regulation but is highly advisable. They will be able to assess and ensure the safest working environment for returning employees helping give yourself as a business and employees peace of mind.
Saracen Group has geared up a team to assist with space planning, risk assessments, health and safety audits as well as deep cleaning of office buildings before allowing employees to return to work. We have assisted a number of clients giving them and their employees that little extra peace of mind. Please do not hesitate to contact the team if you have any questions or need assistance.
The government official guidelines and risk assessments can be found at the link below, all aspects need to be covered and a this should be shared with all employees before they return to work.
https://www.gov.uk/guidance/working-safely-during-coronavirus-covid-19